JOURNEYS
Report from the Women's Water Sports Weekend and Dive Day in La Jolla, California in Celebration of PADI Women's Dive Day I love diving with my women friends and colleagues so I love PADI's annual Women's Dive Day. This year the 3rd annual event was on July 15 but I celebrated a whole weekend of women, adventure and friendship with Miss Scuba. A weekend of fun and sun and surf in La Jolla was a perfect way to celebrate so many things I love about diving... Read the report HERE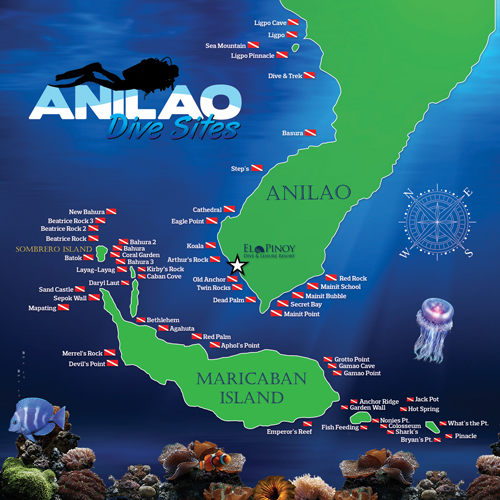 The home of Muck Diving, Colorful Reefs and the "Capital of Nudibranchs" - Anilao, Philippines I fell in love with muck diving many years ago in Lembeh Strait, but I have not had to opportunity to look for "out-of-this-world" critters in dark sand since that first time – until now. Muck diving is not a derogatory term describing a type of adventure one would experience in filthy, cold, dark waters, but rather it is an exciting warm water dive pastime that many get excited about, especially photographers. Read about our adventure HERE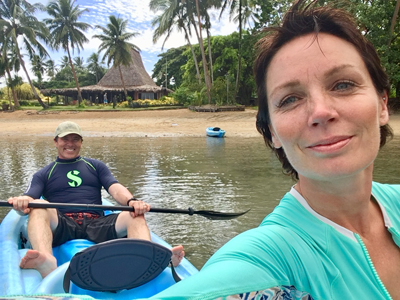 Our First Family Scuba Dive Vacation with our Three-year-old in Beqa Lagoon Resort, Fiji Wanderlust didn't evaporate from my soul after I got married and gave birth to our son. I still love to bounce around in the world, but nowadays I travel differently. These days' picking my scuba adventures requires more research. To ensure that the venue offers all the options needed for a balanced family adventure, I have to make sure of the following: Of course, it has to offer splendid scuba diving. It has to be land based. My three-year-old loves the water and is fearless, but he cannot swim yet. I would constantly worry on a liveaboard that he might fall or jump overboard while I am diving with my husband.They have to offer childcare, so I can actually go scuba diving with my husband. Read about our family adventure HERE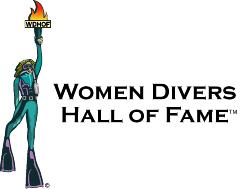 Women Divers Hall of Fame 2017 The Women Divers Hall of Fame has announced the addition of 6 New Members for 2017. The Women Divers Hall of Fame (WDHOF), the non profit organization whose members are the most accomplished and renowned women divers in the world, has just selected six new Members, including Miss Scuba founder Szilvia Gogh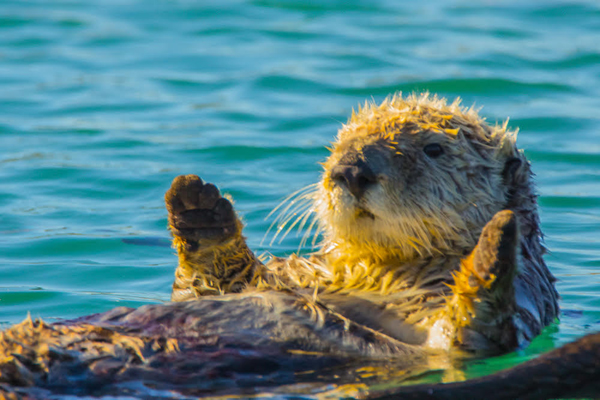 Morro Bay Sea Otters - A Hidden Gem Elley and rig/wreck Ellen are connected together by a bridge making them more into an oil rig complex. What makes an oil rig so much fun to dive is the amount of life that has called the legs and cross braces home plus you then have the schooling fish and sea lions swimming around the structure. Read about diving sea otters HERE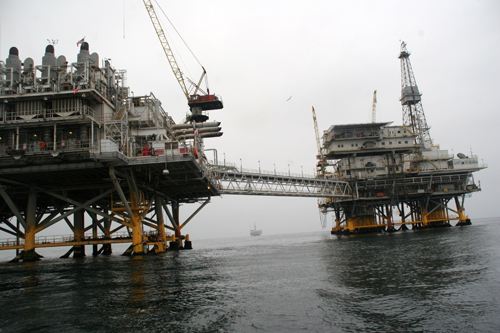 An Exhilarating Scuba Diving Day at the Oil Rigs in California Elley and rig/wreck Ellen are connected together by a bridge making them more into an oil rig complex. What makes an oil rig so much fun to dive is the amount of life that has called the legs and cross braces home plus you then have the schooling fish and sea lions swimming around the structure. Read about diving the oil rigs HERE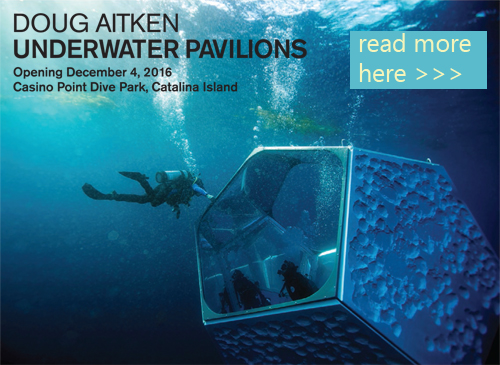 DOUG AITKEN UNDERWATER PAVILIONS Pacific Ocean Near Catalina Island Underwater Pavilions consist of three temporary sculptures that are moored to the ocean floor. Geometric in design, the sculptures create environments that reflect and refract light, opening a portal that physically connects a viewer to the expanse of the ocean while simultaneously disrupting preconceived visual ideas of the aquatic world. Read about the art project HERE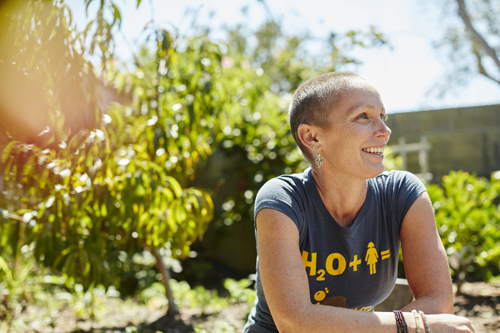 Journey of Strength: How scuba diving helped me heal from breast cancer At age 39, I did not choose breast cancer; it chose me during the same time my mother was losing her own battle with the disease at age 67. However, the choice I do have is how to go through my journey. It is important to have things to look forward to when going through hard periods of life. Being underwater is my happy place, so naturally I plan scuba diving trips to look forward to. Read Szilvia Gogh's cancer journey HERE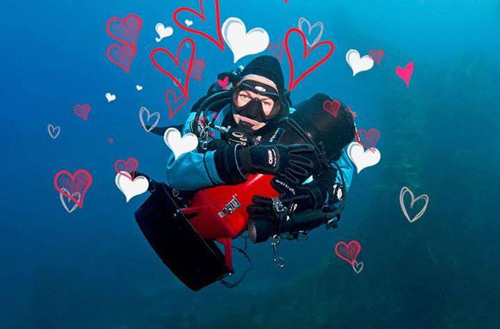 Dive Report from San Miguel Island, Southern California Channel Islands Conditions were not promising but Friday night I got the message from Chris: "On the boat. Captain says San Miguel. 0300 departure".  10 minutes later I was driving the Mighty Element towards the freeway and the dive boat and waaay-out island freedom!... Read more HERE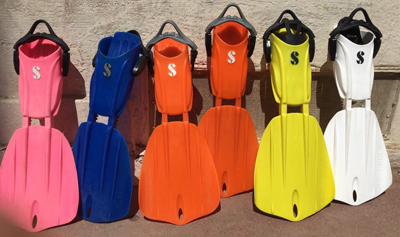 Miss Scuba celebrates PADI Women's Dive Day on Catalina Island doing things female divers love: Scuba, Yoga and a Chocolate Circle I am lucky to be an active scuba professional in a time when women's roles in the sport are finally becoming accepted, visible and even celebrated. I also count myself incredibly lucky to be part of a community of divers in Southern California that is loaded with amazing women! Whether they are my colleagues, clients/students or dive buddies, my time diving is blessed with feminine energy for which I am always grateful... Read more HERE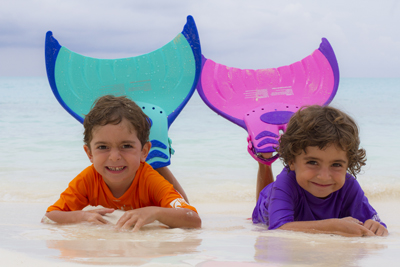 The tail of an "Entrepremermaid:" The birth of the Mermaid Linden by Body Glove Monofin In 2015, the Mermaid Linden by Body Glove line of children's swim products was introduced on the global market. The monofins were designed by a real life mermaid, Linden Wolbert, with the dream of helping children all over the world experience swimming in a new way; with a sense of mermaid and merman magic in the water... Read more HERE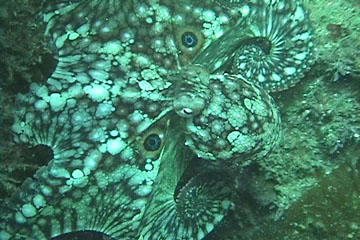 My Dive Playmate: the Fascinating Octopus Often while diving I find myself transfixed in a small area observing the obscure marine life that form the micro-ecology of the rocky reefs in the Casino Dive Park. This often happens when the visibility is poor and my video work is limited to close-up subjects. Last Sunday I spent much of my "bottom time" watching with great fascination a young octopus who seemed equally fascinated watching me. Read more about the octopi HERE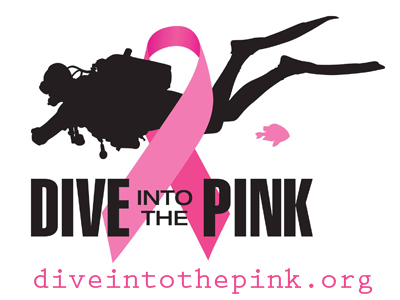 Dive into the Pink In 2003, I was many things – 33 years old, a postdoctoral fellow at a Boston-area university, a veterinary researcher, a scuba diver, a workout fanatic.  What I wasn't was someone with a lot of free time. So on the October day that I placed my hand on my left breast and found a distinct mass, I was more annoyed than frightened... Read Allison Vitsky's inspiring journey HERE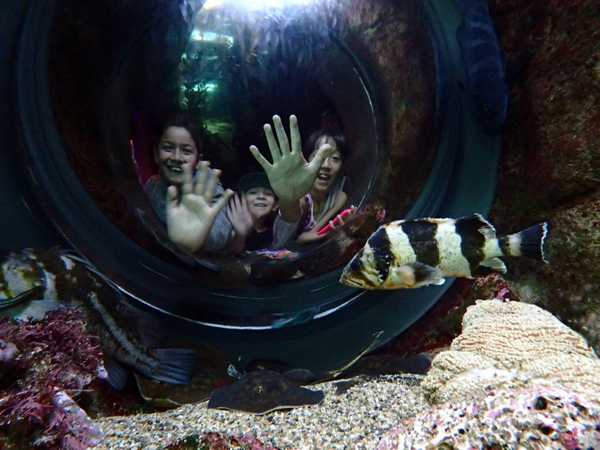 Behind the scenes – My work as a Volunteer Aquarium Diver I've met one of my best friends at the Aquarium. And I've become involved with the local dive community to an extent I would never have imagined. All because of the world that opened up to me when I became an Aquarium diver...Susy Horowitz, California.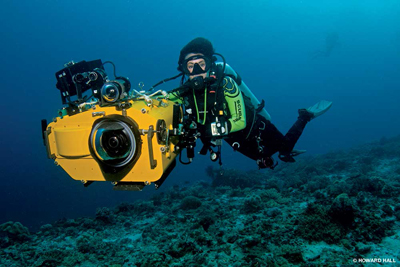 Meet Michele Hall - the petite and prominent dive legend every scuba diver girl admires. I came across a wonderful write up on Michele Hall in the Divers Alert Network Online Magazine that I want to share. She has long been my idol not only because of the fantastic underwater movies she and her husband produced over the years. Michele is a genuinely lovely, full of passion for life lady. She smiles a lot. She lives her dreams.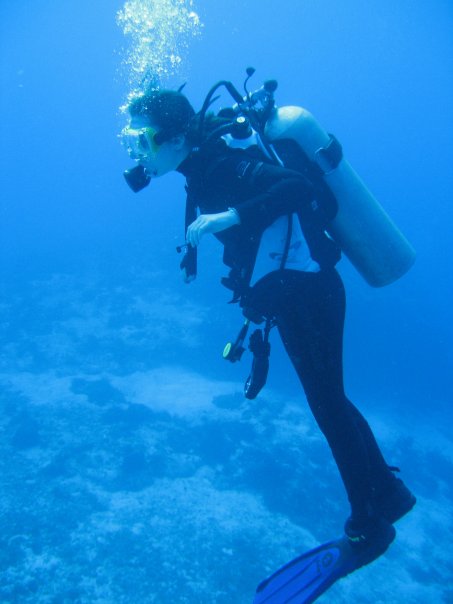 Can You Dive If You Have Cerebral Palsy and You Are Blind? Diveheart says YES! ... My name is Ashley and I am 27 years old. I first got introduced to diving and Diveheart in 2008. From the very first time in the pool, I knew this was definitely for me. It felt amazing and freeing.  I have cerebral palsy and when I'm in the water I feel better. Like I'm freed from my physical challenges. ...Ashley Hoffman from Channahon, Illinoid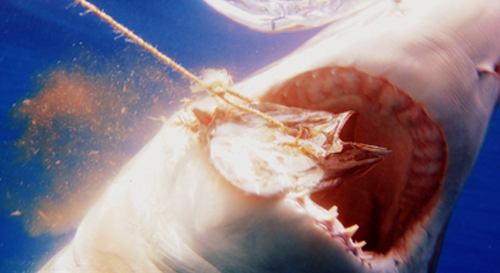 Scuba Diving with Great White Sharks ...once the cage was at 30 feet the divemaster encouraged us to climb out of the cage and sit or stand on top of it. Believe me, there is no greater high than standing up a platform at depth and having great white sharks swim around you!   It is an incredibly awesome experience. ...Susy Horowitz, California.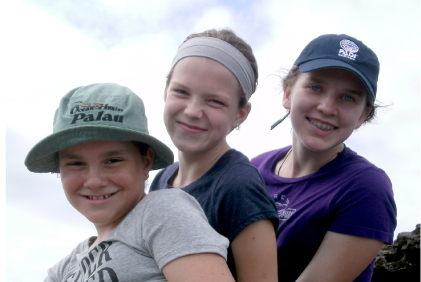 BE THE VOICE: How Kids Sea Camp Adventures inspired me to become an advocate for the ocean My very first dive will always be in my memory, the very first time I was able to become a part of the underwater world. I had been excitedly waiting for that moment, even before I had stepped off the airplane into Grand Cayman's sun. My parents had always spun elaborate tales of their experiences diving and now it was my turn to see the wondrous world they had shared under the waves. On that day of my first dive, the thing that struck me most was that I could actually breathe underwater. I took a deep breath in, to make sure I wasn't dreaming. ...Audrey Sarin, Seattle.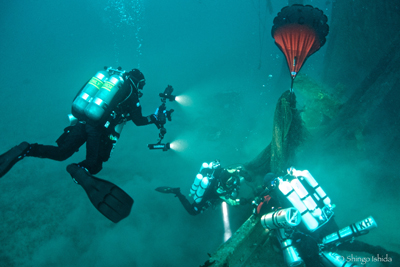 Ghost Fishing: A Global Problem Imagine hundreds of dead sharks lined up with their dorsal fins sliced off. These stories and images typically elicit anger, rage, devastation, sadness, and/or feelings of powerlessness.  Now, what if I told you that there are additional human-induced atrocities against these creatures, happening all over the world, every single day?... Heathre Hamza, California.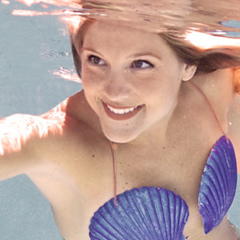 What does it take to be a professional mermaid? I made my first mermaid tail, a 35-pound silicone beast, who has now been in almost every type of body of water there is! I trained with world champion freedivers and have reached a static breath hold of just over 5 minutes and a personal best depth of 115 feet on a single breath... Linden Wolbert, California.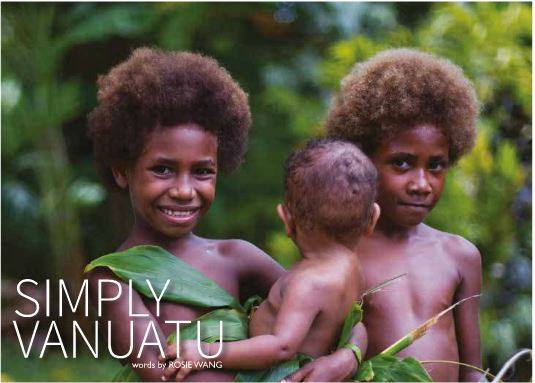 The simple happiness of Vanuatu "I'm going to Vanuatu!"
"Where's that?" will often be the response. Being slightly unsure myself, I would wave my arm in a broad 180 degrees swipe in a North Easterly direction and say, "just a little down from Papua New Guinea." To be more precise, Vanuatu is an archipelago of 82 small islands at the base of a larger splatter of islands forming Melanesia, due east of Port Douglas. Vanuatu is surrounded by its big brothers, The Solomon Islands to the North and sandwiched between Fiji and New Caledonia to the South... Rosie Wang, Australia.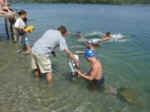 My journey from orienteering diving in zero visibility lakes in central Europe to becoming the youngest female PADI Course Director in the World I was 13 years old when started competing in a sport called orienteering diving, which takes place in lakes with almost no visibility. The object of the sport is to find predetermined destinations using a compass, map and a distance accounting device. It was pretty much like an underwater treasure hunt... Szilvia Gogh, Los Angeles.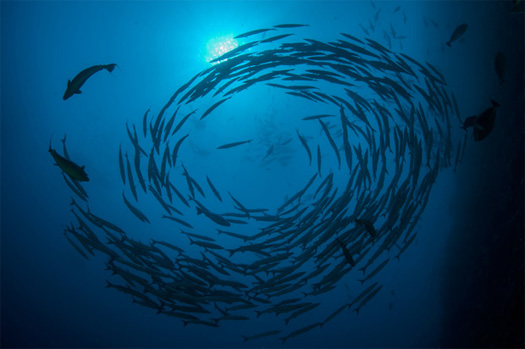 The Red Sea in the Summer I am surrounded by sparkling sky-blue sea, softly caressing breeze, infinite tranquility and serene silence as I am sitting in front of the captain's bridge. Meanwhile the large boat glides from one coral reef to another and I can hardly wait to dive! Until now I have been travelling to the Red Sea for safaris only in the spring and late fall... Livia Hertelendy, Hungary.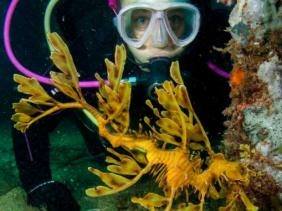 Live to Dive Another Day A few short months after returning from my blissful, sun-drenched vacation at Hideaway Island in Vanuatu where I completed my Open Water dive certification, my picture-perfect world was turned upside down. I discovered that I had advanced endometrial cancer... PT Hirschfield.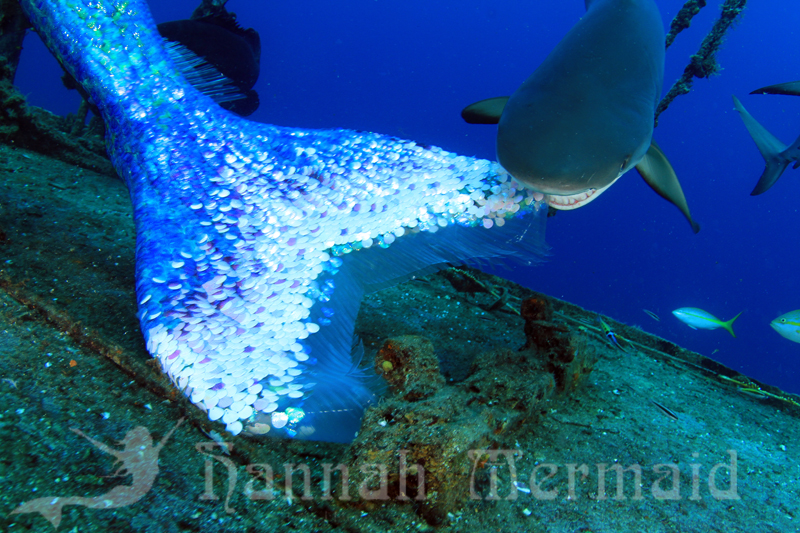 How does a Mermaid end up with a Shark Hickey? I thought, "Okay. I'm not feeling so comfortable anymore!" And I look down and realize the divers are all wearing full-body chain mail and I'm half naked in a fish suit. That was the moment I realized I might be just a little bit insane... Hannah Fraser, Australia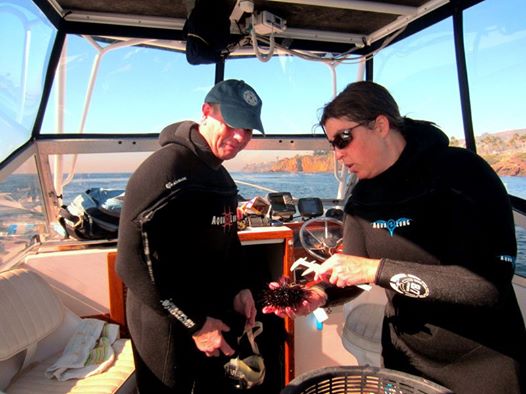 Scientific Diving with Captain Nancy There was the time when it was just her and me taking the boat out to plant kelp.  There was a part of me that went "This is just like Sea Hunt".  Then I realized "Oh, that's right.  In the days of Sea Hunt both the divers would have been male"... Susy Horowitz, California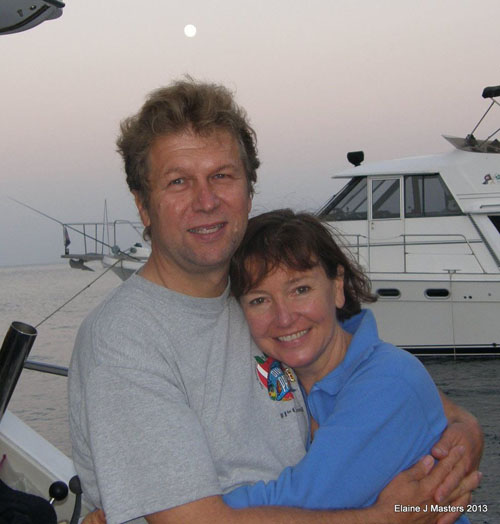 A Dive Buddy Romance and Notes on How Men and Women are Traveling Differently My partner and I met on a local boat tour and he convinced me to become a diver. First as his camera 'sherpa', I tagged along on his dive trips often struggling against strong currents or kicking wildly to keep up. Now I've been diving around the world and over the past five years have completed over 120 dives... Elaine J. Masters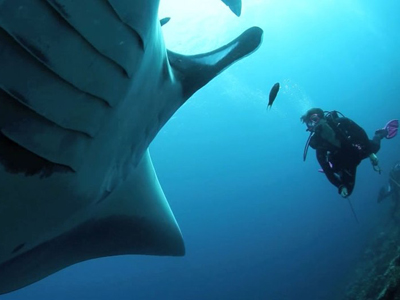 Who Said You Can Not Have it All? Whoever said "You Can Not Have it ALL," obviously have not been onboard the Arenui boutique liveaboard in Indonesia. This one of a kind vessel decadently pairs luxury with underwater adventure... Szilvia Gogh, California.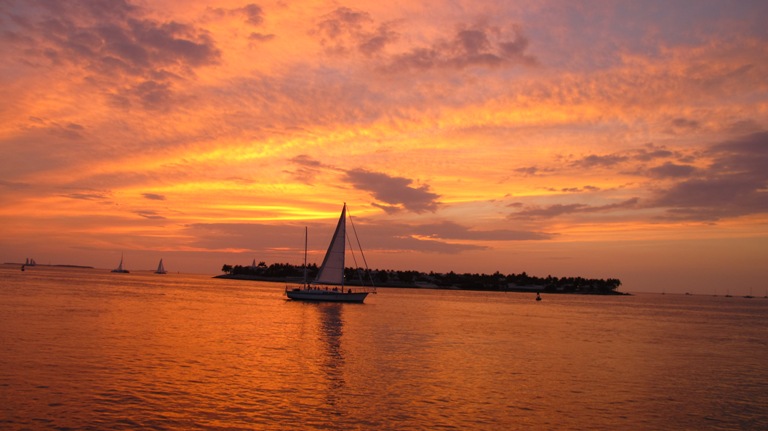 Is It Ever Too Late to Become a Scuba Professional? Have you ever done something crazy? My name is Deborah Lynne Bryant, known as Lynne to my friends. I decided to come to the Florida Keys to avoid yet another cold frigid Black Hills South Dakota winter. I have been toying with the idea of going pro for a number of years. I kept thinking of all of the reasons why not. Did I really want diving to become a job? Did I want the responsibility and liability of teaching new divers? At the age of 58, is this even sane or possible? ... Lynn Bryant, Florida.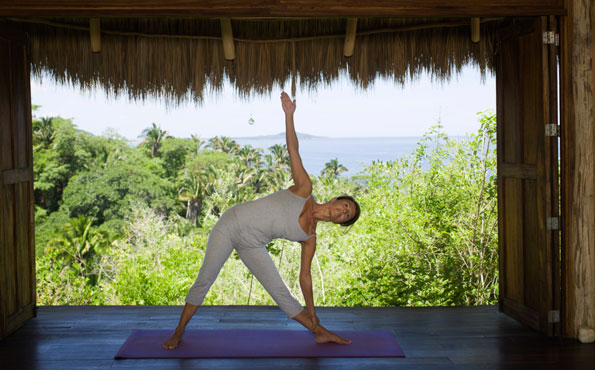 Scuba Pro Shares Her Full-Body Stretch Right before she hauls her gear into the water before a long dive, Gogh depends on a yoga move, called the Triangle Pose, to stretch out her muscles. "Triangle pose helps you stretch your whole body," she says. The pose helps her get into the practice of taking deep, slow breaths... Szilvia Gogh, California.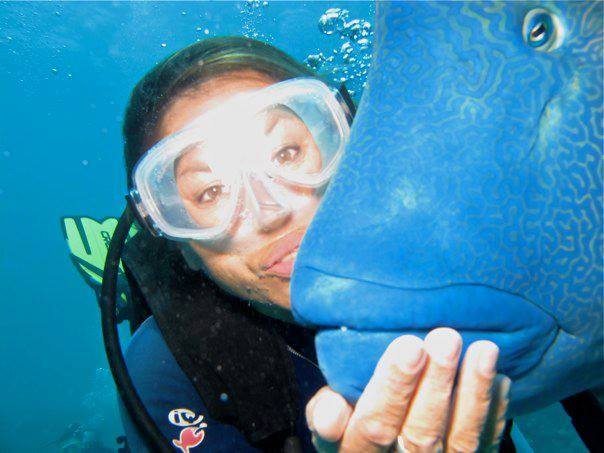 What is it like working as a professional female diver in Australia? The  Howler Monkeys were making their usual noise and the Papagayo wind was rustling the tropical palm leaves as I opened up my email on my computer. Sitting in my kitchen in Costa Rica the email from Australian Immigration appeared on the screen.  The sparingly worded official message advised me in no uncertain terms that I had to be in Australia by December the 13th or my application was void.  It was October 20th.  Maths was never my good subject at school, but by my calculations that would give me just under two months to deconstruct three years of a life lived here... Rosie Wang, Australia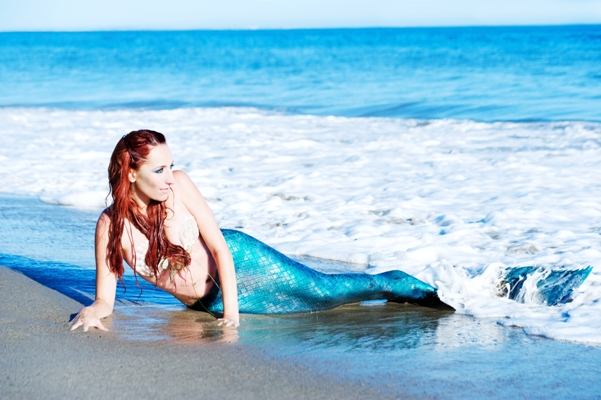 How I first became a Mermaid My eyes are set on the ABC television show, "Once Upon a Time". They are planning to use the character Ariel, and even though I am not a name actress, maybe I could be her 'mermaid' stunt double!... Jenn Elizabeth, California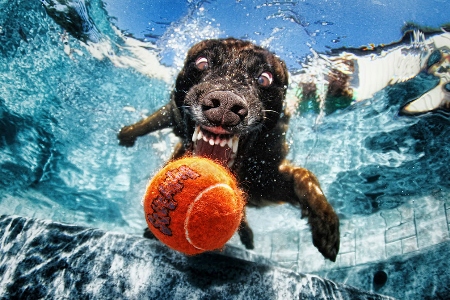 Artists Inspired by the Underwater Realm The Underwater World is such fascinating environment. It can be inspiring, relaxing, fascinating and adrenalin pumping -all in one dive. We compiled a list of artists capturing the underwater world whom are super talented. See their work HERE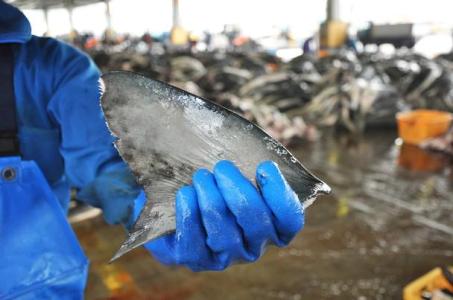 Why one transforms from a "Fun Diver" into a Shark Conservationist? ... it was on our first trip to the Sea of Cortez that led us to become involved in shark conservation.  We traveled there specifically to see hammerhead sharks at the El Bajo pinnacle near La Paz.  But when we got there we not only did not see hammerheads, but no sharks at all.… Kevin Sullivan, Shark Savers.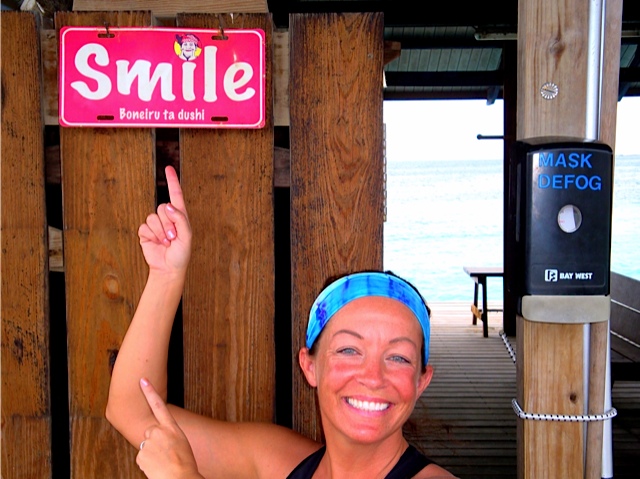 Bonaire Makes Me Happy Bonaire diving makes me HAPPY!  One bag and a carry on (just for extra stylish swimwear and cute dress) and no need for the dreaded haul of layers of neoprene. The waters around the island have been protected for so long the colorful, healthy reef makes it easy to relax and never get bored..… Dawn Rubick, Colorado.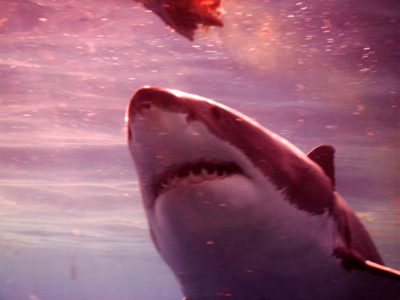 Scuba Diver's Bucket List Number One Thing to Do: Diving with a Great White Shark I have travelled the world over just to get wet and thought I had gotten fairly blasé about dive destinations but I have just returned from the most incredible of trips.   The owner of the dive shop I frequent was going to Guadalupe Island to dive with the great white sharks and invited me to come along.… Susy Horowitz, Burbank, CA.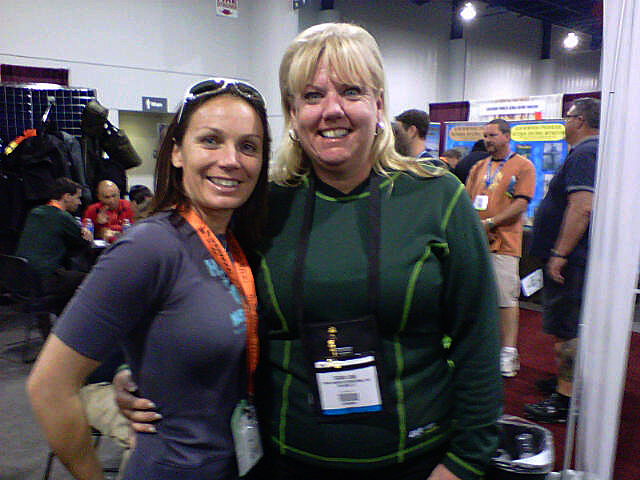 Miss Scuba goes to DEMA to See the Latest and Greatest Dive Gadgets with Girls in Mind Just when I thought I have seen everything possible divers can possibly come up with in relation to scuba gadgets, I ventured to the annual DEMA (Diving Equipment and Marketing Association) Show and found myself drooling over "I must have" hot new items. Fads and trends come and go in the underwater world, like in any other aspects of our lives. Some rare gems however are going to battle with time and prove worthy to stay in my dive bag year after year. I was impressed. This year's DEMA Show showcased several. I share some of my favorite picks... Szilvia Gogh, California.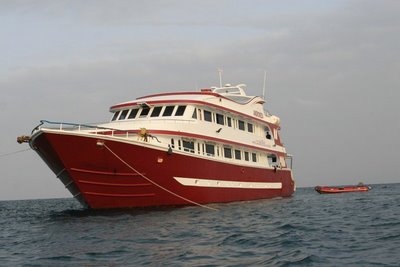 Liveaboard Experiences in the Red Sea: Egypt and Sudan Away from the office. Signal occasionally. No e-mails, no phones. Yesterday you was still sitting in the office in your uncomfortably tight blouse and desperately struggled all day with colleagues. So drastic change! As far as the eye can see, sky-blue sea. White, sandy beach of the uninhabited islands. The much-talked-about coral reefs, and of course the fishes…they are amazing! The life is not much… Livia Volgyesi.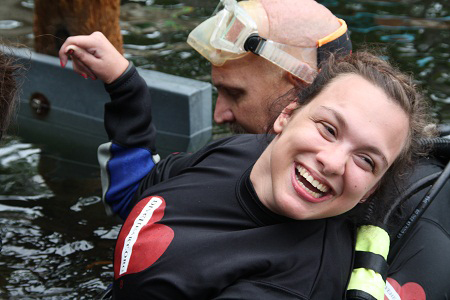 Diveheart: Imagine the Possibilities Underwater has to Offer Disabled Individuals Jim Elliott first saw the transformation in his daughter, who was born blind. Frustrated, and teased by other kids at her mainstream school, she threw down her cane, and refused to learn braille, insisting that she could see...
The Greatest South Africa Adventure You Can Imagine - Part 2 A few days later I was happy to head back to the East Coast, the more "African Side" of the country in my mind. I loved Cape Town, but it felt more European than African to me. We flew to Nelspruit near the Kruger National Park and continued our journey with more safaris... Szilvia Gogh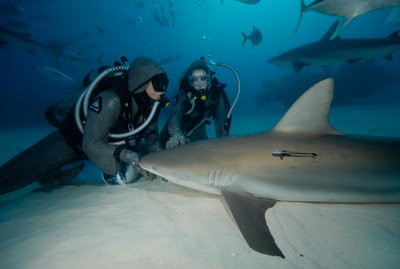 Shark Diving, Shark Feeding, and Common Sense Cristina Zenato is Head of Diving at UNEXSO, Grand Bahama Island, a world- renowned shark diver, and a member of the Women Divers' Hall of Fame. Cristina is sharing her considerable knowledge and experience of diving with sharks...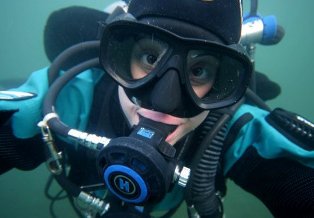 From Passion to Activism: "Battery Project" Once seen, some things can never be forgotten. That battery became an obsession. I asked people what I could do, but no one really had any answer. Did I need special training? Special equipment? Most simply shrugged their shoulders... Laura James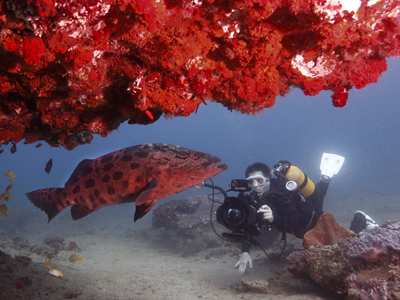 The Greatest South Africa Adventure You Can Imagine - Part 1 Buckle Up! I am about to usher you through some of the most exciting destinations in South Africa.  If you are keen on taking an adventure to a country that is cutting edge and offers an untamed wilderness, then this is the place for you... Szilvia Gogh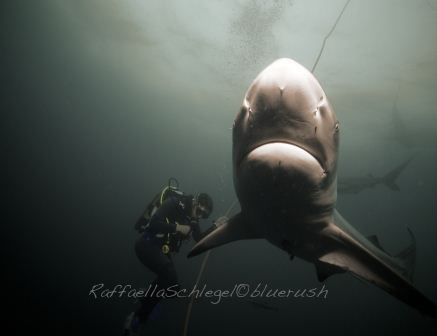 The Wild Coast of South Africa: Transkei – Where the Sardine Run Happens In the wild wild East of Africa is a yearly phenomenon that attracts hundreds of divers to the small town of Pt. Saint John and Mbotyi in the Transkei... Judith van Ouwerkerk, South Africa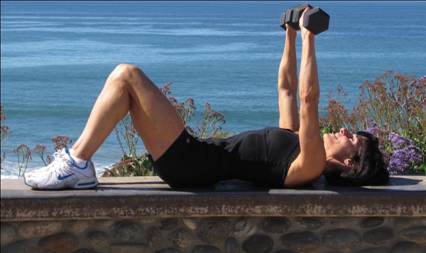 Scuba Fitness: A Treasured Chest Navigating the waters of fitness for scuba diving may seem daunting however, these tried and true exercises for the major muscles of the upper body are as certain as the tides to develop a Treasured Chest... Grechen Ashton, California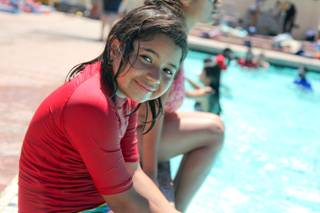 Why Do I Take At-Risk Children to SCUBA Dive …because ALL Children Deserve a Chance As a California based stunt woman and scuba instructor, I get to work on exciting movie sets with actors like Drew Barrymore, boss around LAPD Dive Team Leaders during training and swim with sharks in remote reefs around the world.  Yet my most anticipated activity every year is the Chance for Children Summer Camp... Szilvia Gogh, California.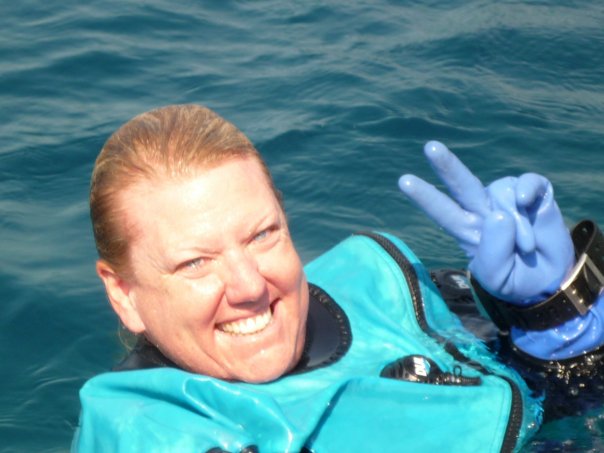 Reality Check on Leadership: Meet SUSAN LONG, President & CEO of Diving Unlimited International (DUI) If "spit fire" is an appropriate term for a leader, then Susan gets that description with all caps.  She is quick, witty, on top of everything and she exudes an awesome energy anytime you are with her. Having been President & CEO of DUI for over 15 years, Susan is the one you want to go to for advice... Rebecca Twitchell, half full, llc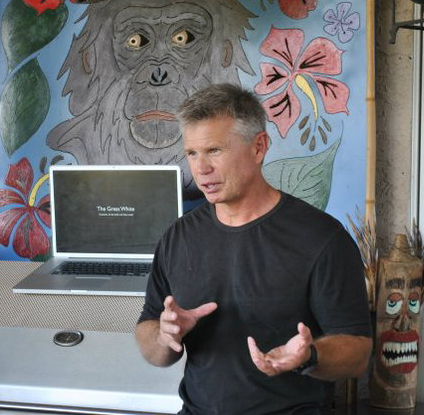 How did an un-operational sub benefitted me in the long run and made me want to become an Underwater Explorer? Last October I received an email from a diver I met one day in Laguna. She sent me this link to a contest for high school students. The contest? Write a three page essay on something I would like to study for one week in the water around Catalina. I decided to do it. Why not? What did I have to lose? Spending a week in Catalina and not in school sounded good to me! Moreover, I would get to spend time with some top scientists and researchers, and get to dive in a submersible... Rebecca Ziegler, California.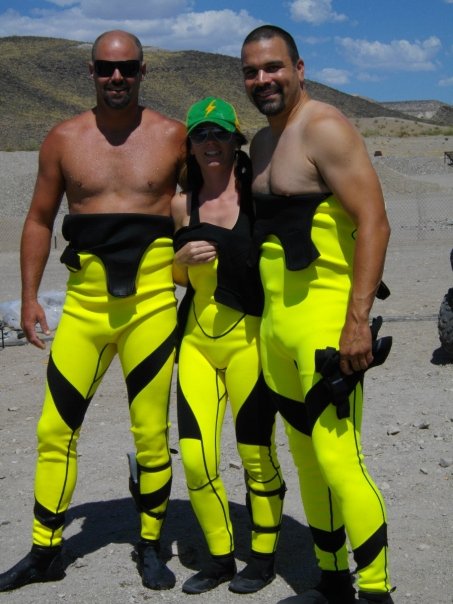 Stunt Diving - Going to Great Depths fot the Stars Remember the Number #1 Rule: I quote Wally Crowder, stunt coordinator for popular TV shows like Desperate Housewives and Dexter, "Never be late! If your call time is 8am and you are not there by 7.45am, you are late. There are thousands of other stunt men who can do your job."... Szilvia Gogh, California.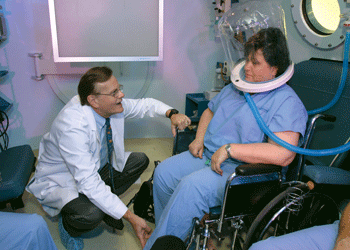 The Power of Pressure: One Doc's View or Notes from My Local Dive Club Meeting And why this doc has seen enough to become very cautious, diving nitrox while limiting profiles to air tables. Dr. Potkin is a consulting physician for DAN, specializing in asthma and diving. He described the parameters that may allow someone with mild asthma under good medical control to dive wisely and safely... Claudette Dorsey, California.
A Girlie Girl's Prespective on Tech Diving I am very much a rainbow orientated person and love all things pink and fluffy, so TECH diving has never quite made it onto my radar!  I have nothing against it mind, there are some amazing things to see at 120m below the surface of the ocean and if it wasn't for TECH diving, we privileged people would never know what such places looked like... Ayesha Cantrell, Thailand.

Explore the White Continent Above and Below Surface with Miss Scuba at the Southern End of the World: Scuba Dive, Kayak, Mountaineer, Camp, Snow Shoe and Photograph the Southern most part of our World If someone had told me when I was a child that one day I will travel to a place as remote as Antarctica, I would have not believed them, despite the fact that I always was known for dreaming big.  Than again, when I was a kid, Oceanwide Expeditions did not exist yet.  But now everything has changed... Szilvia Gogh, California.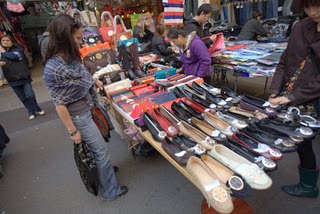 Adventures with Miss Scuba throughout Asia - Part 1: Hong Kong Traveling through Asia is my favorite thing to do as I love the people, the culture and the food, not to mention the Thai massages. I also realized over the years that getting used to Asia can take some time for those less traveled, so decided to ease Hilaire into this one month long journey through Asia with Hong Kong... Szilvia Gogh, California.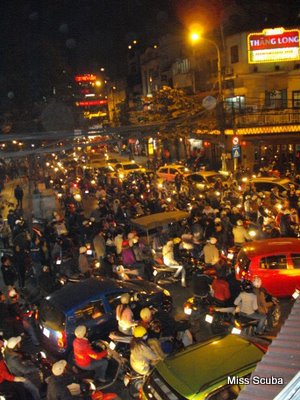 Adventures with Miss Scuba throughout Asia - Part 2: Vietnam The traffic was an insane chaos yet we only saw one small accident in a week. Cars, motorcycles and pedestrians were crossing the street junctions all at the same time from every directions. Most crossroads are not equipped with traffic lights. Those that actually had a light to control the flow of traffic were totally ignored. Red or green… people were crossing all at the same time, avoiding each other by inches... Szilvia Gogh, California.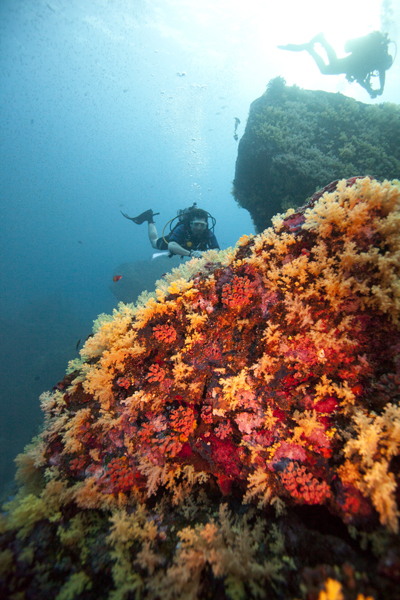 Adventures with Miss Scuba throughout Asia - Part 3: Thailand The dives were somewhat disappointing. I was not expecting the lack of sea life even despite of the Tsunami and the recent coral bleach. During our 14 dives I did not see any sharks, cuttle fish, whaleshark or octopus. We only encountered a turtle once as we were swimming back to our boat after a dive. I always thought that this national park is so much prettier than the waters around Phi Phi, but it was not. We even heard a dynamite bomb exploding in nearby Burma during one submersion... Szilvia Gogh, California.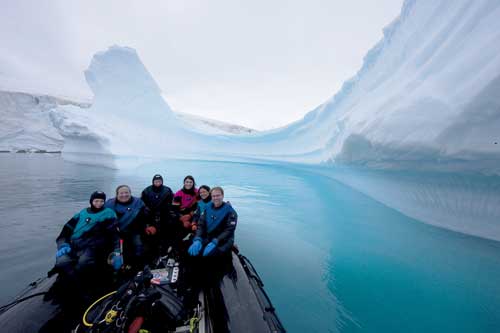 Eventful Journey to Majestic Antarctica As many of you know, we have been planning this trip for over two years. After all the planning, it was amazing that it was finally upon us. We packed for 3 solid days before we were able to get all 7 of mine and Jeff's bags down to 50 lbs each. Of course, we also had 4 carry-ons that totaled 128 lbs but who's counting. Oh yeah the airlines! Well, after paying $516 in excess baggage charges, we finally made it to Buenos Aires. About 5 hours late due to flight delays caused by the earthquake in Santiago, but we made it... Faith Ortins, California.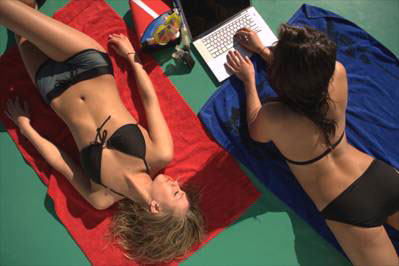 eLearning from three different point of view: the student's, the instructor's and PADI's Whether you like it or not, the internet is here to stay and with that the "virtual life" most of us live these days. In today's world one can practically do everything from the comfort of her home without ever leaving that comfortable couch. One can get a travel agent license, complete language courses with eLearning, so why not take a scuba class online? Because scuba requires being in the water many people say. Of course it does, everybody knows that... Szilvia Gogh, California.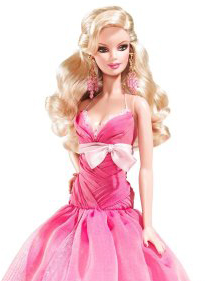 Pink = Barbie otherwise the Outburst of a Female Scuba Instructor It is impossible to establish a well respected Dive Pro image in a Barbie doll outfit. Not every girls like pink to start with. I have been wondering for years why do manufactures and retailers seem to associate female divers with the color pink. As a young female dive instructor, I already had to work twice as hard to be taken half as seriously as my male colleges with the same experience. Just because my "work clothes" were bikinis, things seemed different. ...Szilvia Gogh, California.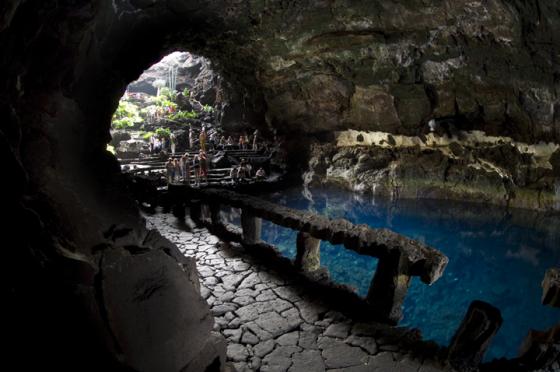 Dive into the Lava Dome I recently participated in an expedition to Atlantida Cave in Lanzarote. That gave me the dubious honor of having explored caves created in the coldest and hottest conditions on our planet. It was also a part of my plan to spend part of my winter in the tropics rather than the Siberian outback... Jill Heinerth, Florida.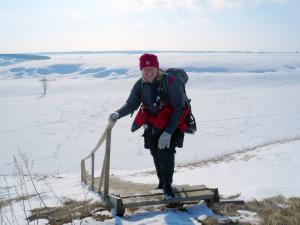 As Cold As It Gets: Cave Diving in Siberia in February When you go cave diving in Siberia in February you need to learn it's not safe to get drunk and then go outside to pee by yourself at night, and that you have to freeze-proof your regulator. In that order. On a chilly fall morning in North Florida, my Russian sidemount students Evgeniy Runkov and Sergey Andreev chuckled when I asked if they were warm enough during decompression. "You must come to Russia to see what our cave diving is like!"... Jill Heinerth, Florida.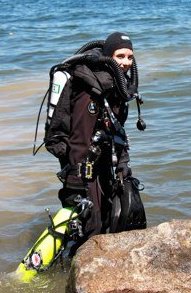 Why on Earth Did I Become a Tech Diver?I got certified in winter of 1990, and then summer of 1991 found shipwrecks. Shipwrecks basically consumed my life from that point on. I did whatever it took so that could see that next wreck,  dove all the 30' wrecks I could find in our area, then all the 60' wrecks, all the way down to the recreational limit of 130'... Laura James, Seattle.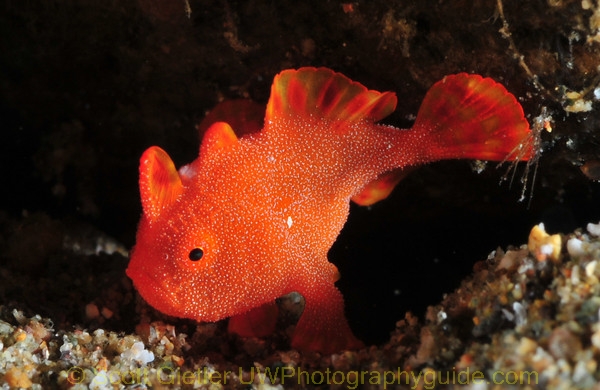 Marine Life Encounters around the world There are many great dive destinations in the world for underwater photography and marine life. Some have lots of fish, others have corals, and some places are mainly known for sharks. To make things more difficult, some locations are better at certain times of the year. How does one know if promises will be fulfilled?... Scott Geitler, California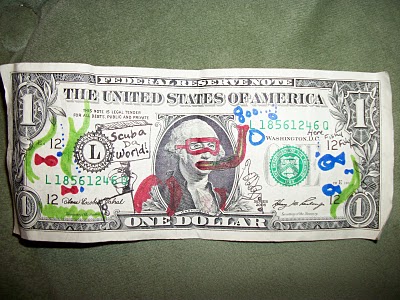 From Rat Race to Paradise Part 2. I would like to share a special photo with all of you. This photo was take about 42 years ago. Its is a photo of my mother. She was 28 (the same age I am) and had just taken off on her own adventure to live in Italy. I have always loved this photo, and now it hold more meaning for me... Alex Kasdan, still in California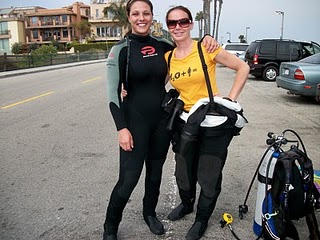 From Rat Race to Paradise At 4:30PM, the department phone at my job rang, It was HR, I was being asked to come up stairs. A familiar feeling came over me. The anxious feeling you get when your about to loose control. I knew this was my last day at my job. They laid my entire team off. This was the second time now, in 1 year!!!! I left my job with all my belongings, and 10 min later, found myself parked in the parking lot of Target on the corner of Jefferson and La Cienega... Alex Kasdan, still in California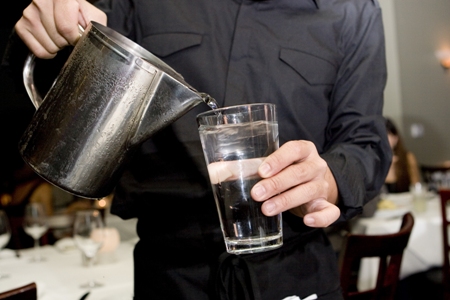 Hydration for Exercise and Scuba Diving Good hydration is important to a successful exercise program and especially important to scuba divers to reduce the risks associated with diving. It is commonly thought that most people are dehydrated most of the time. This general introduction reviews how much of the human body is made up of water, what water provides for the body, how fluid loss occurs, and general recommendations for daily fluid intake...Gretchem Ashton, San Diego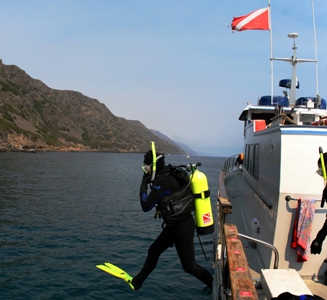 Don't Irritate me, I am Diving! There are some general rules of Dive and Dive Boat etiquette that most people follow as a matter of course; it's how they behave normally.  Many articles, blogs and social forums have addressed this issue however we continue to fall victim to the discourteous diver.  In the interest of dive harmony it warrants another look … maybe from a slightly different perspective.... Stacy Amberson, California.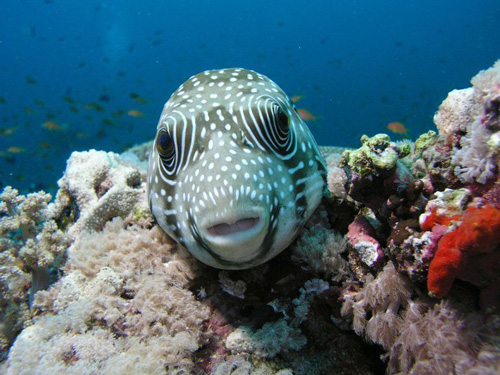 Exploring Sudan's Red Sea Exploring the Red Sea has been waiting patiently on my "To Dive" list until recently, when it was finally time to live out that dream. I wanted to experience the Red Sea, but without the crowd. Therefore Sudan was the only logical choice.... Szilvia Gogh, California.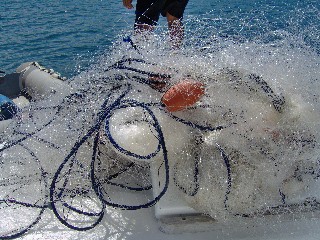 Baby Humpback Whale Rescued from Fishing Net Humpback whales give birth to their young in Costa Rican waters.  The area is rich in food and the coastline has many protected bays and inlets where mothers and offspring find sanctuary.  But careless, unsustainable fishing practices threaten the humpback... Capt. Tom Haydu, Costa Rica.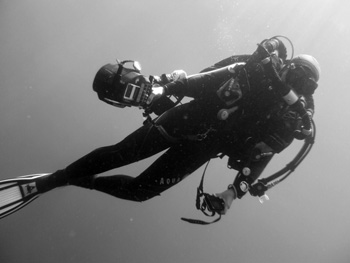 Women and Tek diving Yes, it's possible! It's high time to break that macho and sectary image which a lot of technical divers bring around. This type of diving is indeed very different of classical recreational diving, with specific procedures to respect, skills to be mastered, and risks to accept, but this doesn't have to be something reserved anymore to a so-called « Divers Elite »... Virgine Abrial, Egypt.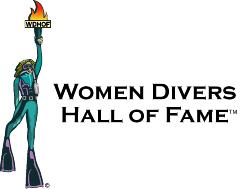 Women Divers Hall of Fame 2010 The Women Divers Hall of Fame has announced the addition of 10 New Members for their 10th Anniversary year in 2010. The Women Divers Hall of Fame (WDHOF), the non profit organization whose members are the most accomplished and renowned women divers in the world, has just selected ten new Members...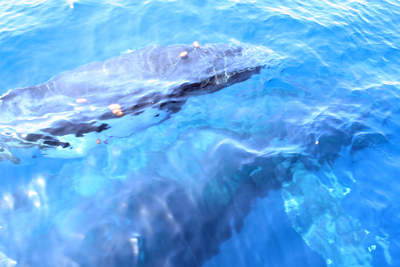 Whale Rescue If you have asked me just a week ago what was the coolest thing I have ever seen, my answer would have been: I spent a week diving around Cocos Island with hundreds of hammerhead sharks when on the last day of our trip an entourage of dolphins were leading up a humpback whale mama and her baby, followed by an army of silky and grey sharks. They passed so close to me, I could have touched them. I have never imagined that anything could top that experience, but as it turned out, Costa Rica revised my list of the "coolest thing I have ever seen," Szilvia Gogh, Venice, California.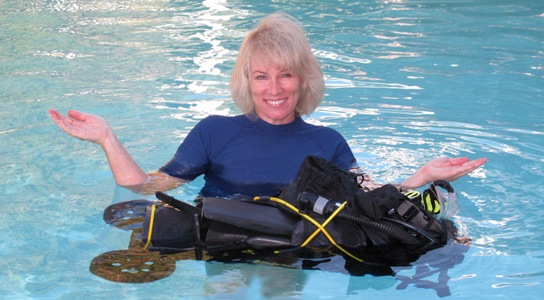 A scuba gal walks into a bar and comes out with a vision It started with a question, which sparked my quest to develop a real answer.  I had spent the day introducing a friend to the joy of beach diving.  As we unwound and shared stories at the local watering hole later, the question was posed "It's such a hassle to haul all that gear to the water, isn't there a better way?" Stacie Hill, Northern California.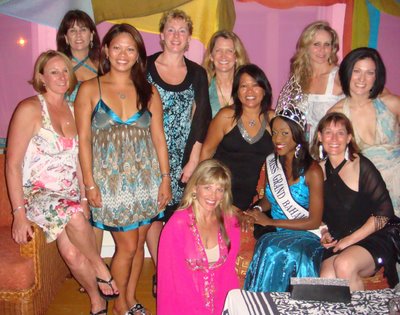 The Untamed Souls of Scuba Dive Girls "Do you want to go diving "? Any Scuba diver I know only has one answer: YES! That was my answer to a phone call from my diving buddy in Southern California. "What's the deal? Where to? When? Lets go," is all I could think to reply... Vicki Hisaw, California.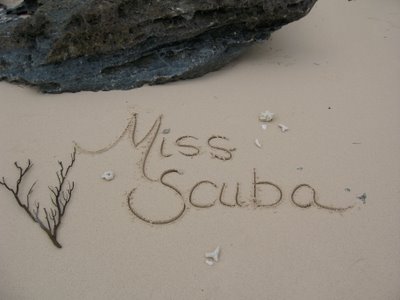 Girls Diving with Girls It was my last time out as a single woman, that weekend taught me that no matter the age of the woman, or where they are at, we all need time to be ladies, and encourage one another. Now happily married, and we enjoy great vacations and exotic dive sites, the memory of that weekend holds a special place in my heart and look forward to more lady dive trips, Andrea Read, Los Angeles, California.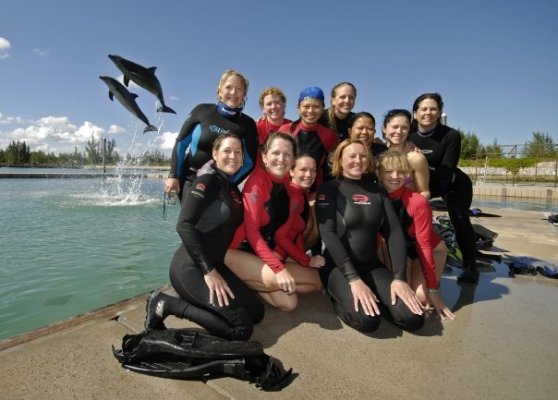 Girls Gone Diving I was so looking forward to our annual Miss Scuba Ultimate Girls Getaway. This year was the year of changes for me. It made me dizzy. I needed some time to reorient my inner compass and figure out where I am heading... Szilvia Gogh, Los Angeles, California.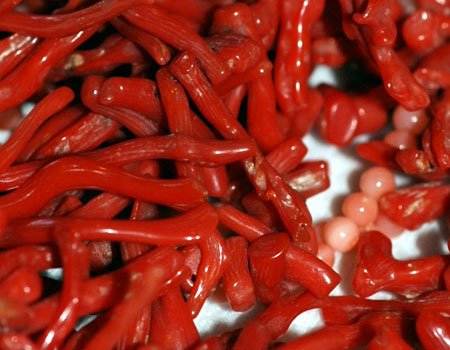 Coral to Buy or Not to Buy For some time now, there has been an important topic discussed in the jewelry industry. The subject of the debate is Coral. This article clarifies the difference between corals that are used in jewelry making and corals that live in aquariums. A consensus of information is offered, pertaining to the current status of relevant corals and the role of the jewelry making industry in determining their future.... Michele Benson, New York.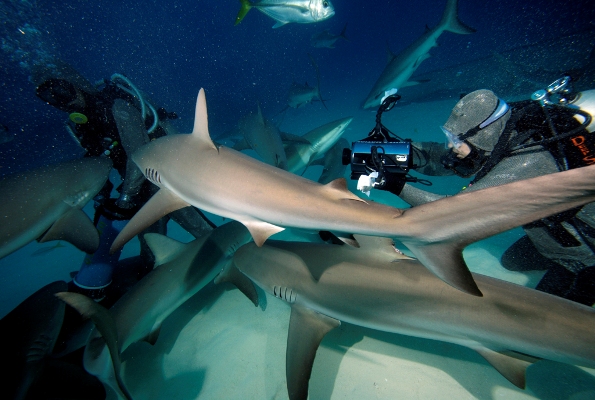 Filming Sharks Across the Globe Marine biologist, scuba instructor, conservationist, rebreather diver, underwater model and ecotourism guide are all hats I wear in order to spend as much time in the water as possible. Along this amazing journey I have worn them all at the same time or cleared my canvas completely for a new adventure. I have always carried a camera of some form and learned quickly how powerful images can be... Jillian Morris, Bahamas.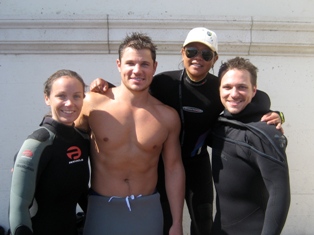 Memorable end of summer dive in Catalina  It was the end of summer; most kids are back to school. It was a perfect time to head to Catalina, when the crowd has dissipated, yet the water temperature was still near perfect and the viz - over 40 ft. I was in the final stages of my divemaster training... Eo Ong, California.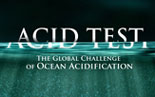 Ocean Acidification: The Other CO2 Problem  Earth's atmosphere isn't the only victim of burning fossil fuels. About a quarter of all carbon dioxide emissions are absorbed by the earth's oceans, where they're having an impact that's just starting to be understood...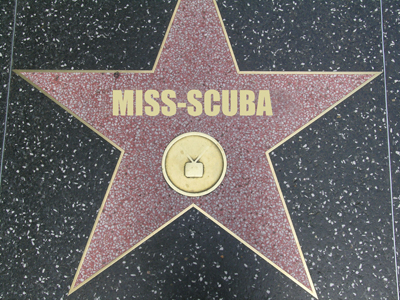 Women Travelers, Adventuresses and Trailblazers  I can't count all the women travelers, adventuresses and trailblazers whose exploits I've dreamed about and admired. Some women stand out more than others, by their courage, perhaps, or simply because they were larger than life, at a time when women weren't supposed to be...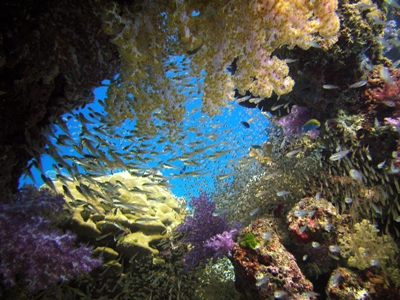 Two of India's Thousand Faces In the North Andamans: Long Island and Mayabunder. There is very limited tourism infrastructure in the North, especially the region we will be visiting. The Lonely Planet doesn't have any info on it. Even the dive sites don't have names (U2 would be proud). This is about as undiscovered as it can get.... A. Hegedus and www.diveindia.com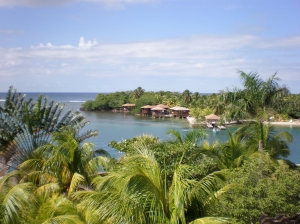 Anthony's Key Resort Roatan Honduras It was that time of year again. We longed for warm tropical breezes, pristine clear water, palm tree's swaying and spectacular diving. We pondered the idea of Bonaire or the Bahamas, but our hearts were once again drawn to the Bay Islands... Karma Crampton.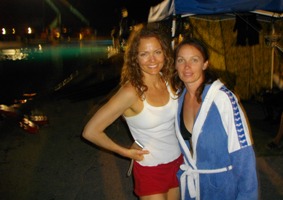 Working as a stunt double I wanted to become a stunt diver for quite a while, just like millions of other divers. One day the gods smiled on me and I got a phone call to double Dina Meyer for the remake of Piranha... Szilvia Gogh.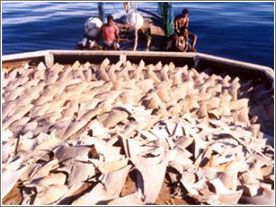 Over 200 sharks are killed each minute It's estimated that between 100 – 150 million sharks are killed each year; primarily for use in shark fin soup... Erika Marchino.

"I'm livin the life" On a gloomy winter February afternoon in Texas, my friend Roberta, sitting in the sun on the deck of her sailboat in Guatemala, called me and said, "I need you for a dive charter!"... Bonnie McKenna.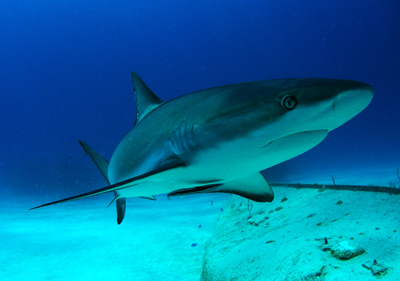 Adventure filled dives at Unexso, Grand Bahama When I found out that not only can I watch them, but to partake in a shark feeder course, I was happier than any Christmas mornings. Cristina Zenato is an Italian girl who self-taught herself about sharks and interacting with them. Today, she is one of the internationally respected, leading experts in tonic immobility (shark hypnosis)... Szilvia Gogh, Los Angeles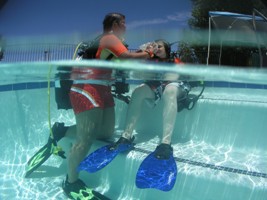 Are you Scuba Fit? Proudly wearing large print and logos across your chest or back is a way of celebrating your passion for diving and sharing it with the rest of the world. Why not, beyond the obvious comfort of the cotton, diving is a recreational activity that quickly becomes a way of life... Gretchen M. Ashton, San Diego, California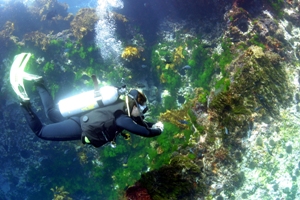 The Poor Knights Islands The Poor Knights Islands have been my playground for the last half of this year and I am very lucky to be able to dive there as often as I do. The Poor Knights Islands are one of the many marine reserves in New Zealand... Tara Sutherland, New Zealand.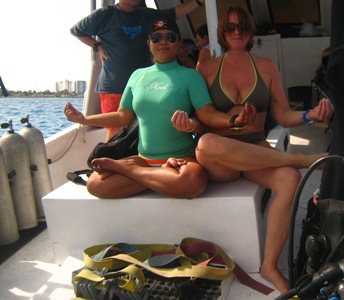 Why girls dive? "I hate people" isn't exactly what people expect to hear when ask me why do I dive, but it is the truth. As a scuba instructor I should give the Jacque Cousteau, the pretty fish or any other politically correct answer, but it is not why I submerge myself into water whenever I get a chance... Szilvia Gogh, Los Angeles.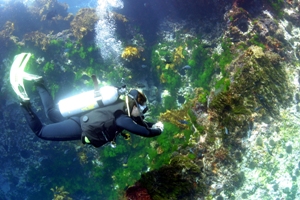 Beach diving in New Zealand We got geared up and headed out.  The plan was to drop down before the channel and head around the right side of the island and see how far around we would get.  I took my camera and wanted to check out the video capability of the DX-1200HD and the girls... Tara Sutherland, New Zealand.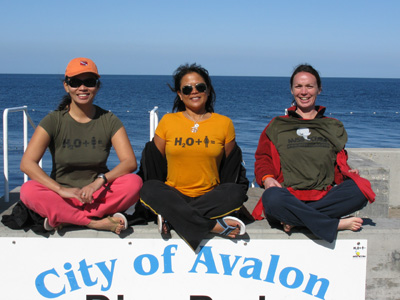 Learning filled weekend getaway Why is it that there is always a mad rush to try to get to where you are going, just so you can relax? Oh yeah, the California freeway known and the 5 and 710 to Long Beach on a Friday afternoon... Lisa Jover, California.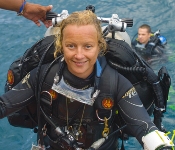 Female technical divers Technical diving isn't for everyone male or female aside. The diver must be an experienced, capable and strong recreational diver and must make a time and financial commitment train for technical diving... Ayesha Cantrell, Thailand.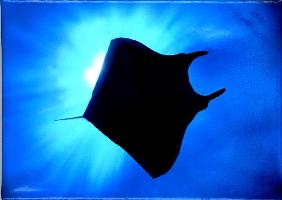 A manta encounter As I descended to the bow of the American Tanker I could see my friends hovering around in front of the ship. Then, out of the gloom, I saw the white face of a small Manta coming toward us. The Manta was approximately five to six feet wing tip to wing tip; it was a female... Bonnie McKenna.

An Ascent to Master Scuba Diver Although excited, I was also  a little hesitant.  I had heard stories about DCS and on rare occasions, diver's teeth exploding during their ascents. Yes, I know, silly but it did swirl around in my mind. But my zeal to dive overcame any apprehensions I had about diving... Jaroldine Aldin, California.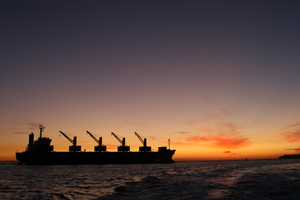 The endless list of "things to do" on a dive boat Aside from the obvious, diving, one can experience so many different adventures while spending a day or a night on a dive boat. Activities include dinner cruise, proposal, burial, or even a Christmas parade at sea... Szilvia Gogh, Los Angeles.

The Proteus Project Caves are not just holes in the mountains. This fact is especially true here: they are resources for drinking water, irrigation, electricity, and last but not least they are the home for many endemic and endangered species... Gergo Balazs, Eastern-Herzegovina.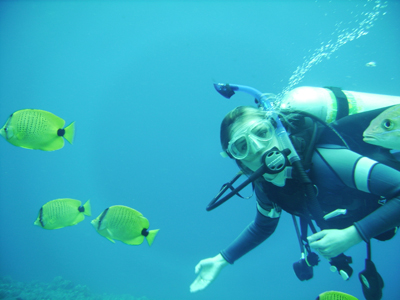 My first impression of Kona, Hawaii Just mention Hawaii to any diver and their first query will be, "did you do the Manta night dive?"  Although the Manta dive can be the highlight of any trip to the Hawaiian Islands it definitely isn't the end all of diving.  At least not for this diver...Anonymous Contributor.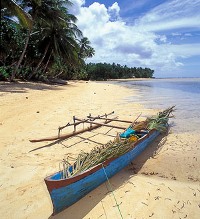 Kosrae - Hidden Gem in Micronesia Imagine a remote tropical island with high mountains covered in rainforest, ancient mangrove forests at their feet and miles of pristine hard coral tropical reefs right off the beach. Everybody's dream, right?...Katrina Adams, Kosrae.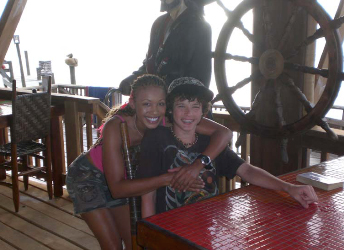 Diary of a mother and son adventure in Roatan, Honduras Day 1: Arrived in Roatan and was shuttled to Las Rocas Resort, a quaint 16 room/cabin resort. It was 85 degrees out and we are enjoying our surroundings. Seven (my son) spent quite a bit of time in our hammock, which I gave up fighting over. I never got to lay in it, but oh well, what's a mother to do?...Valentina, Denmark.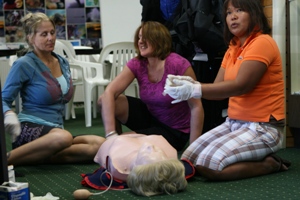 The serious side of "fun diving" I was already in the water waiting for my girlfriends to join me for our first dive while on our "Miss Scuba" vacation in Malta when I spotted an undoubtedly distressed diver on the surface a short distance away. He appeared out of nowhere, well not really out of from nowhere... Szilvia Gogh, California.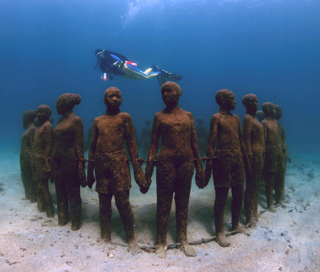 Grenada - The Isle of Spice Besides the famous "Bianca C" wreck of a cruise ship for advanced divers, a dive girl also finds an interesting UW-Sculpture Exhibition and great reefs to explore. The marine life is abundant and...Gerlinde Seupel, Grenada.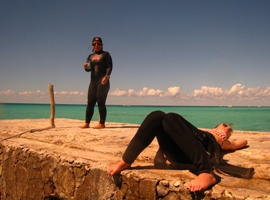 Being pampered while diving Utila, Honduras We have travelled all over the world diving and we have never experienced anything like Deep Blue. They are all about service to the customer. I can honestly say from the moment we arrived I have never been so well looked after...Amanda and Sadie.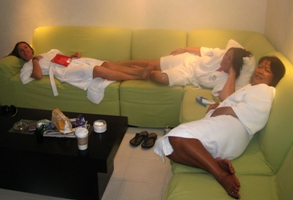 (S)he said, She said: A fun but true review about our Mexico trip (S)he said:Oh, oh, Martini Bar….combined with the Abyss Evening BBQ.  Julia kicked it in with the marshmallow roasting over candles. She introduced our Eastern Block girls (Kathy from Russia and Szilvia from Hungary) to marshmallow...the girls, Mexico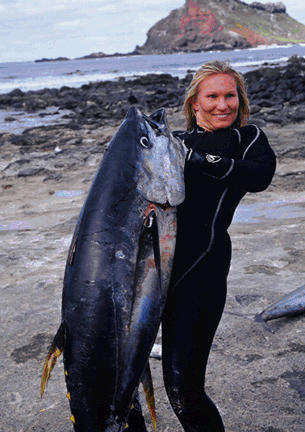 Father-Daughter Spearfishing Trip to La Paz, Mexico This trip to La Paz is a special one, I'm spending it with my dad on a "father-daughter" spearfishing trip, I couldn't ask for anything better...Julie Riffe, San Clemente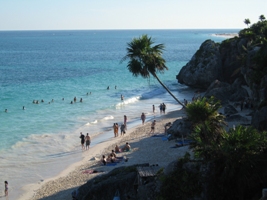 Exercising at the beach - and saving a dolphin Exercising at the beach has many benefits! The sea brought us a gift during our Sunday evening walk at Tamarack Beach in Carlsbad. A small bottlenose dolphin (perhaps 4 feet in length) became caught in the surf...Gretchem Ashton, San Diego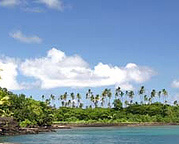 Adventure and indulgance - Fiji, Paradise Resort Anyone who is fortunate enough to travel to Fiji knows that they are heading towards a very special place even before they arrive. With in-flight movies, moist towelettes to freshen up before an early morning breakfast complete with champagne, the flight from Los Angeles is a piece of cake...Darcie Carr,Fiji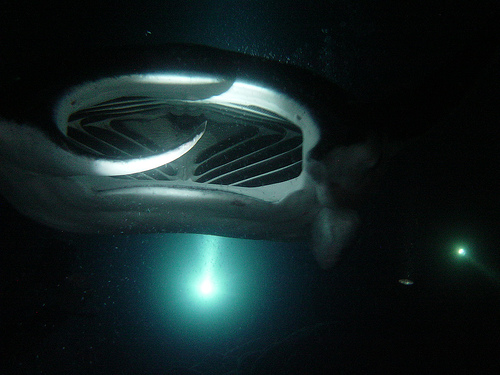 Manta ray heaven - Kona, Hawaii There is no other way to observe these gentle giants as they swoop and swirl within inches  of our divers and snorkelers...Paula Kirshner, Hawaii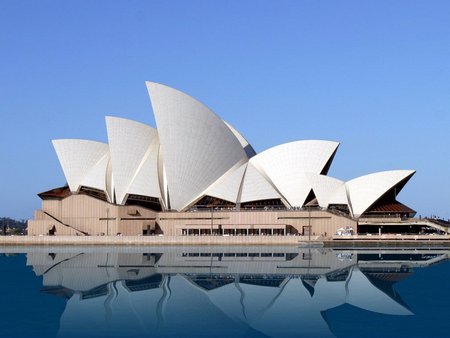 Australia - The true Aussie Experience I partook in numerous barbeques at the patio of the hostel I stayed in. It seemed, barby (as the Aussies call the barbeque) is the national pastime all-over the country...Ingrid Schneider, Germany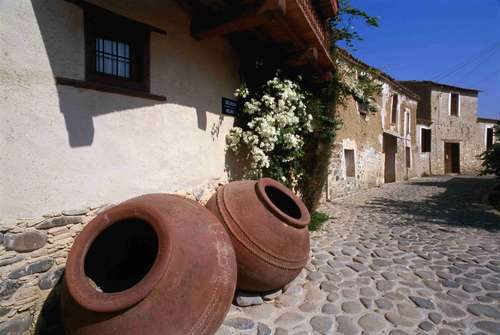 Cyprus - Picture Postcard Island Hearing Cyprus's Name, almost everybody pictures the classic beach vacation. Sunshine, blue sky, white sandy beaches. Aphrodite's playground has so much more to offer... Anna Nagy, Hungary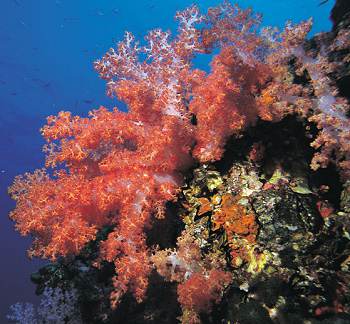 Winter Escape to Asia Winter has its charm –for example, we can fly into summer. There is nothing like leaving the snow and rain on a Friday night and arrive into sunshine the next morning... Rita Grayson, Montenegro

Cool Jamaica After a stressful flight, our plane softly landed at Kingston airport. Now we have to relax, dispense with stress and forget time, for it is impossible to be late for anything here –only the sun keeps to time... Krisztina Nemeth, Hungary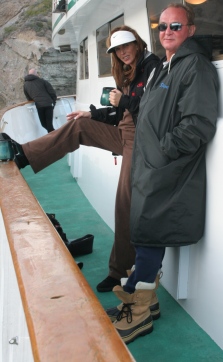 How can girls avoid being hit on -while on a dive boat? Spending almost as much time on dive boats as on land, I see it over and over... Yet, still not sure what to say when it happens.A girlfriend of mine asked me with frustration: How can I avoid being hit on? All I want to do is enjoy the diving and guys taking it on the wrong way. Or is it me? Am I giving out false signals just by being friendly to other divers? I was not sure what to tell her... Szilvia Gogh, Los Angeles, CA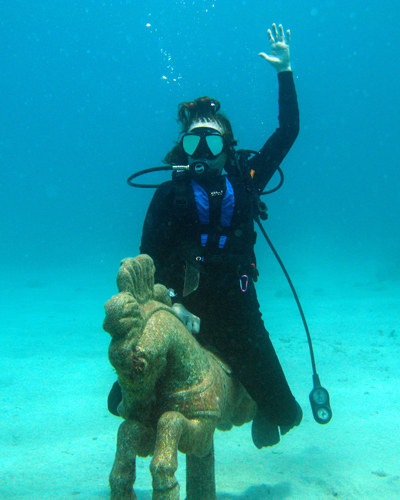 Horsing around St Croix This is me on the world's biggest seahorse.  It sits in about 40 feet of water off Cane Bay on the north shore of St.Croix, USVI and I actually put it there myself.  (Well, three strong guys and a pick-up truck physically put it there...) Etlie Ann Vare, St Croix

Ultimate Dive destinations 2009 The Ultimate Dive Destinations is back - and it's bigger and better than ever before! Now in its eleventh year, The Ultimate Dive Destinations brings you 100 Dives To Do Before You Die...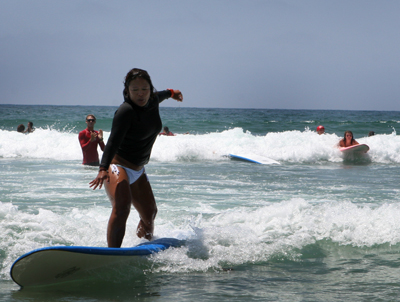 Girls Surfing and Diving weekend in La Jolla The one hour lesson seemed to pass by in five minutes. I experienced something extraordinary and life changing. My body and soul felt completely happy. There is nothing like riding on a piece of plastic board while the wind is blowing one's hair and the sun is stroking her face for a moment before splashing into the ocean with a happy scream...Szilvia Gogh, California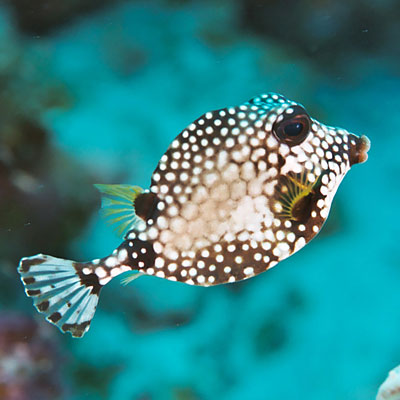 Adventures arrival to Utila, Honduras I made every arrangement ahead of time to insure there would be no nasty surprises on our trip, and yet, even after paying what I thought an EXORBITANT amount for the "Private Transfer" to insure that we would get to the island of Utila in one day, we did not. We had been assured that travel time to Le Cieba from San Pedro Sula is "two hours" and that we would make the 4pm ferry. We did not... Erika Tucker, Portland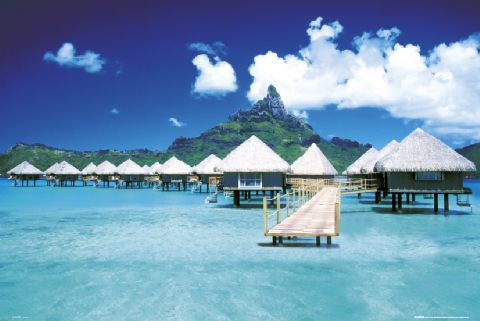 Tahiti's beautiful islands I went to Moorea and Bora Bora.  In both islands I stayed at the Club Med, where single women can be comfortable. The Club in Moorea had a fantastic on-site dive operation.  In Bora Bora, which had the most amazing food, used an off-site dive operation, Top Dive, which seemed to be quite good. I didn't have the best weather so, unfortunately I couldn't give Bora Bora a fair chance...Diana Abrashkin, Boston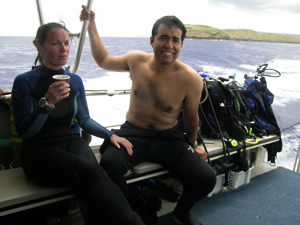 Teaching Girls vs. Guys When I lived in Thailand and asked the locals to compare two meals in a restaurant or two computers in an internet café, I received "same, same, but different" as an answer more often than not. As much as it is similar to teach girls and guys, it can be quite different in several aspects. I don't want to generalize, but…Szilvia Gogh, California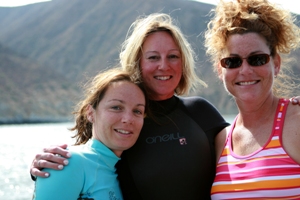 Learning something new later in life and becoming a Divemaster It's hard for me to believe that just shy of two years from getting certified for my open water, I became a certified Divemaster. I am really proud of my accomplishment, being a little older than most of the other candidates I had some physical obstacles to overcome as well as the fact that I really haven't studied Physics or Physiology since school many years ago (Not that I was that interested in it then)...Lisa Jover, California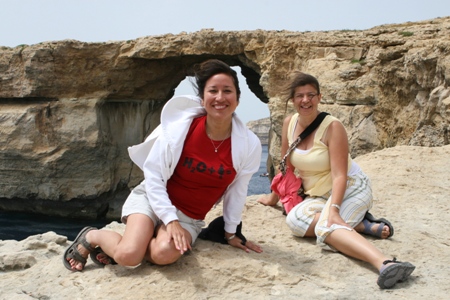 Girlfriend Diving My introduction to girlfriend diving  actually  began before I was certified.  My best friend Pam had just become certified and , in the process, became enamored of the dive instructor.   As one of her excuses to go see him at the shop she dragged me down and went "Alan, this is Susy and she wants to learn to dive."   They both seemed to ignore my protests of "no, I don't".  So I found myself as the only woman in my open water class... Suzy Horowitz, Los Angeles, California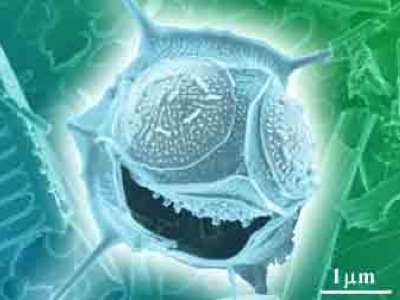 Plankton God -bright and early line run (a ficton blog) Saturday, Lamont, Mark, Brett and I met for a bright and early (get parking places) line run (not so bright eye'd and bushy tailed?)... with vis on Tuesday, I was optimistic and expecting a continuing trend of better vis...  "oh dear planktonic friends, please hear my pleas and keep your distance, if only for the next 3 hrs"... Laura James, Washington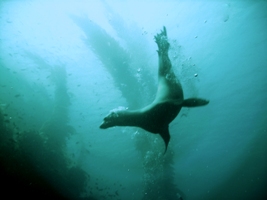 Scallop Hunting & Sea lion Baby Sitting I thought my friend was pulling on my fins to get my attention, but when I turned around I only saw his grin from a distance; looking at a sea lion puppy chewing on my fins. I can vividly recall that dive one day at spring near Santa Cruz Island, because it was one of those rare trips to the Channel Islands when I did not teach any classes. I woke up when I felt like it and jumped into the Pacific Ocean when I felt like it... Szilvia Gogh, California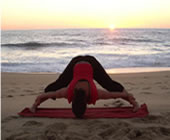 The Ultimate Girls Getaway I have an idea for The Ultimate Girls Getaway. I am not suggesting the Mayan Riviera simply, because I live her, but because it is really my favorite. How about 7 nights in a private villa, 7 days of yoga with a private instructor and 5 days of diving in Playa del Carmen, Cozumel and the Cenotes... Nicole, Playa de Carmen, Mexico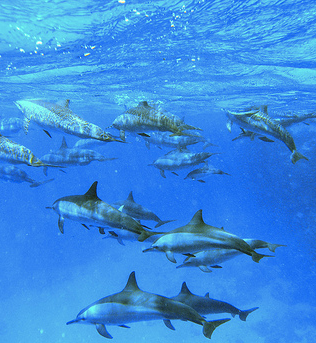 Diving with dolphins in Egypt I found the marine life the most amazing here despite that unfortunately, the states of the coral reefs reflect the number of visitors. They are run down, which is no surprise when one sees the amount of groups visiting each dive sites, each day. Divers alternate, like visiting groups in the Vatican... Csilla Gogh, Hungary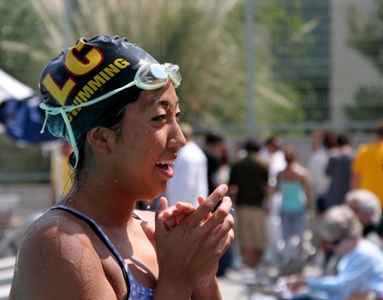 Mermaid Workout "You could buy some free weights, a mat and a ball or a bench, and follow my workout to get started, said Lucy.  "You definitely need upper body strength.  Just last week I helped Mindy move into her new shipwreck.  We had to move a cannon out of the stateroom.  Hopefully your dive buddy isn't as big or heavy as a cannon, but you always want to be able to help a friend in need.  And remember you have to climb up a ladder and into your boat with dive gear on. Strong mussels are very important."...Gretchen M. Ashton, San Diego, California
A truly exotic dive trip -Milne Bay, Papua New Guinea Although I had been diving for years and had done many dives in Florida, Hawaii and Mexico, I'll never forget my first truly exotic dive trip. I went to Papua New Guinea with my dive club and boarded the dive boat Chertan in Alatau for a 10 day livaboard experience in Milne Bay.   I'll never forget my first crinoids, soft corals and Rhinopeas.  I hadn't known such things existed... Suzy Horowitz, Los Angeles, California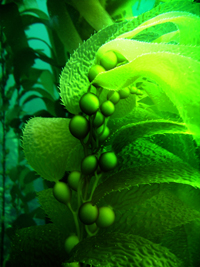 What can you do in one day in California As the vacation times approaches us, people spend a lot of money to get away from California, while others from other parts of the world spend equally as much to come here. I challenged myself to see as much of this place, as I can in one day. I climbed as high as 11.499ft and dove as deep as 100ft. I endured 102 F in the desert and 52 F at the Pacific Ocean. All in one day... Szilvia Gogh, California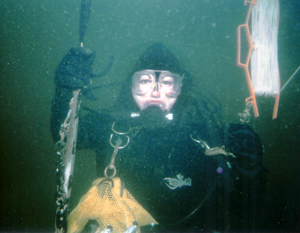 New Jersey's historical wreck diving Being born and raised in the "Garden State" its especially gratifying to be a part of New Jersey's Maritime History.Long Branch New Jersey, summer of '07  aboard the research vessle "The Venture"  I was chosen to accompany our NJ Historic Diver Association president to measure, compile , catelogue and recover the debris field around a local historic site... Angela O'Reilly, Lake Como, New Jersey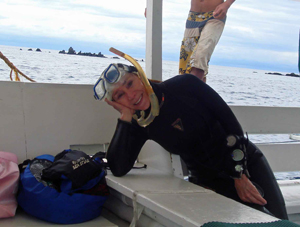 The good and the bad about diving in the Philippines I am most recently back from diving in the Philippines.  Having to return to Puerto Princesa, Palawan Island after two days of diving in the Sulu Sea at the Tubbataha Reefs (on-coming typhoon)   I saw enough to know I will return (on the MV Stella Maris,  rather than the awful-food Borneo Explorer)...Roberta Finke, New York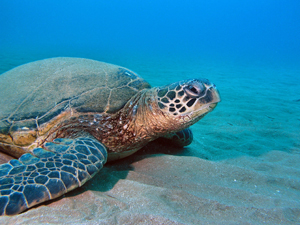 My inperfect trip to Kona, Hawaii Here's a dive travel story no one in the travel industry will like, but may serve as a warning: I did one 2-tank dive charter with Bottom Time Divers in Kona, HI (Big Island). The date was January 16, 2008. The hotel I stayed at was the Outrigger Keauhou, which was lovely and luxurious (at least for my humble tastes) and right next to a fantastic snorkeling beach (no coral but plenty of good fish)... Diana Abrashkin, Boston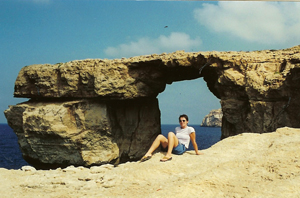 "The One" dive not to miss: Azure Window on Gozo Island, Malta The perfect dive can take so many forms it's not easy to recount 'the one', but there aren't many dive sites that can boast great and varied dives on every entry, whatever the season. The Azure Window at Dwejra, Malta's sister island, Gozo, is one that can...Rita Vella, Malta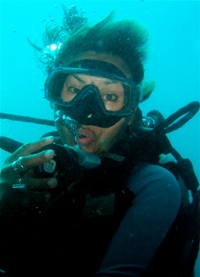 Leaving London for Paradise, the life of a female dive professional My hair is now streaked naturally by the sun, and not by a London hair salon; a permanent tan which does not have "San Tropez fake tan" written on a bottle; a strong upper body which has nothing to do with amount of repetitions whilst in an LA Gym outlet, but more with shifting tanks that weigh 40 lbs each and toned legs that have nothing to do with aerobics, but more to do with pulling tired people to the boat or powering after that last glimpse of a passing manta ray...Rosie Wang, Costa Rica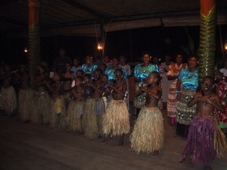 Breath taking dive in Fiji -Nigali Passage Going on a diving holiday in Fiji turned me into a macro junkie.  It's a big change for the woman who could happily spend half of her dive sitting in the blue and staring into the distance looking for sharks.  After my time in Fiji, the next time I dive Elphinstone in the Red Sea, I can see myself mooching along with my face to the wall instead...Leanne Bentley, London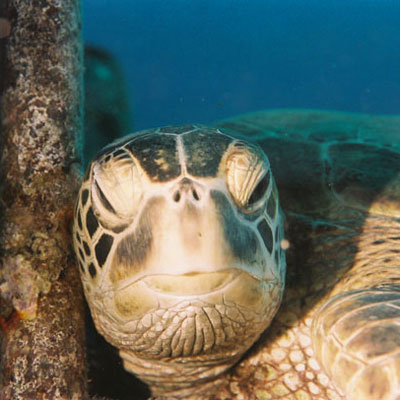 Bikini diving in Jamaica No, I'm not talking about diving the Bikini Islands, I'm talking about diving IN a bikini. I always thought, no, I'd never do that. I always professed that I would not dive without protection from the elements, whether they were cold, creature or crevice (by that I mean rough surfaces, but I was going for the alliteration). And then I went to Jamaica...Erika Tucker, Portland

Colorful Puerto Rico Diving in Puerto Rico is a blessing.   I work pretty hard- so it's very convenient to be able to shore dive ten minutes away from where you live or to do some serious wall diving after a 1.5 hour drive.  There's a bit of everything in Puerto Rico in terms of diving: shore, reef, wall, drift diving.   Some areaas are heavily fished, so it is difficult to see large life.  However, some areas that compare very well with the best Caribbean diving I have done (and I have tried diving almost everywhere in the Caribbean)... Luly De Cardenas, Puerto Rico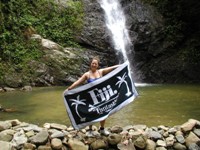 A montage of diving/ sailing ports around the world I've sampled corn smut in a tiny restaurant in a historic building used for fertility ceremonies by the Maya in Cozumel, kava in Fijian ceremonies, sailed in the rum races in the Auckland harbor (we won!) At 79 Bill is still the man to beat (sticking his tongue out) that's me next to him, blowing bubbles in Fiji and holding up the towel in Fantastic Fiji...Toni Rose, Texas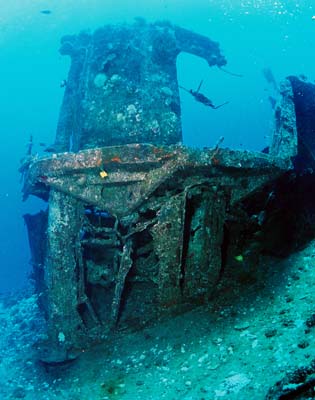 Wreck diving -a different side of Oahu, Hawaii When most people go to Hawaii, they think about the beaches and the visiting volcanos and attending a luau. Sure, I did those things too, but that's not why I return to Oahu over and over. It's the SCUBA diving. Hawaii, Oahu in particular, has some of the best wreck diving in the world. It's crystal clear waters averaging 72-79 degrees are the perfect setting for viewing some spectacular wrecks - some put there on purpose for the benefit of divers - but most are just unfortunate accidents...Erika Tucker, Portland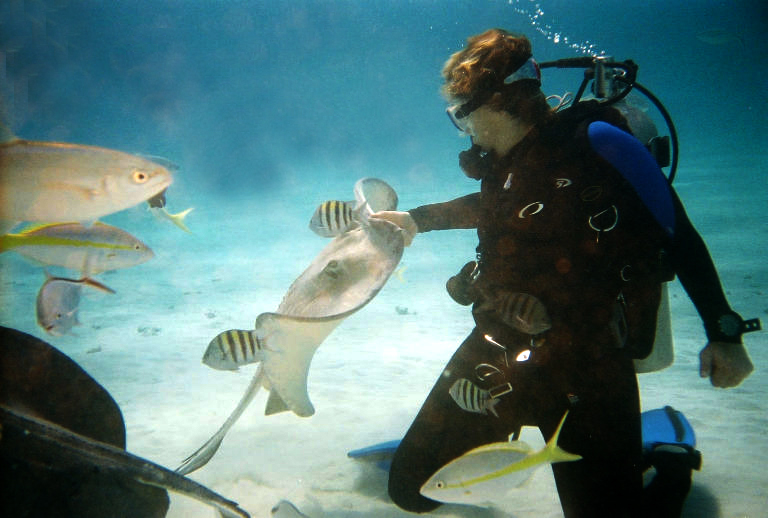 Cayman Islands, adventure filled dives with rays Dive 2: Sting Ray City: What a fun dive this was. A total must do for any diver who is not intimidated by marine life, because those rays are all over you. I loved it. I took my place next to the DM the whole time because he was the one with the squid so all the fish and rays swam around and around him ... and me....Kim Porter, Florida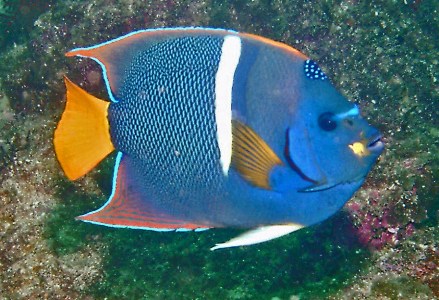 Loreto, the other Baja What if you want to dive somewhere in Mexico without crowds and tourist shock; eat great food; visit missions; ride mountain bikes or horses in the desert; and shop for (or at least admire) high-quality arts & crafts?  It's getting increasingly difficult to do all of those things in one place on a reasonable budget, but I'd heard that Loreto had all of that to offer plus laid-back, old Mexico charm.  I decided to make a one-week winter escape there in early March... Lori Osmundsen, Oregon
Dubai, United Arab Emirates -Dive Divas in Dubai The first thing that a lot of my friends have said to me, especially those from the USA, is that I am crazy, mad, lucky for not traveling on an American passport, and also to be careful! I would like to remove some of those misconceptions and write a little about living in Dubai (one of the seven Emirates) and about the diving here... Sara-Lisa Haith, United Arab Emirates.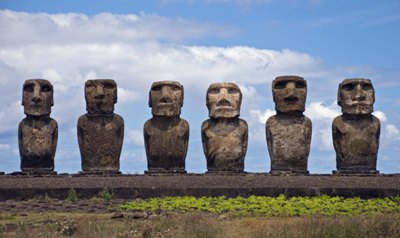 Easter Island -where seeing is believing "Heading southeast at 60 feet, about 20 seconds after we pass the lava outcrop to the right, there will be a surprise." I pondered what sort of sorpresa Claudio, our slyly grinning divemaster, could guarantee we would encounter on our first Easter Island dive.  It isn't very often that a pre-dive briefing includes mysterious predictions along with precise depth, time and location guidelines.  But then nothing is ordinary about Easter Island... Lori Osmundsen, Oregon

Lembeh Island, Indonesia -muck diving Muck diving is not a derogatory term describing a type of adventure one would experience in filthy, cold, dark waters, but it is rather an exciting emerging warm water dive trend that many get excited about, especially photographers... Szilvia Gogh, Hungary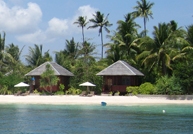 Wakatobi Island, Indonesia -healthy reefs About a month after getting my open water certification, I visited a local scuba shop to buy gear. They were advertising a trip to Wakatobi, a dive resort on a remote island near Bali, Indonesia. It was over a year away till travel, but I instantly knew I had to go and made reservations right on the spot... Lisa Jover, California

St. Croix, Virgin Islands -flip-flop dive life There are so many boats, you can go anywhere. I spent so much time on and under the water. One time, the reef guys came out with us on a 3-tank day to salt river and we didn't go there that much. We had so many tanks on the boat (no compressor) I had to store them in the v-berth!! Great day... Dawn Pearce, U.K.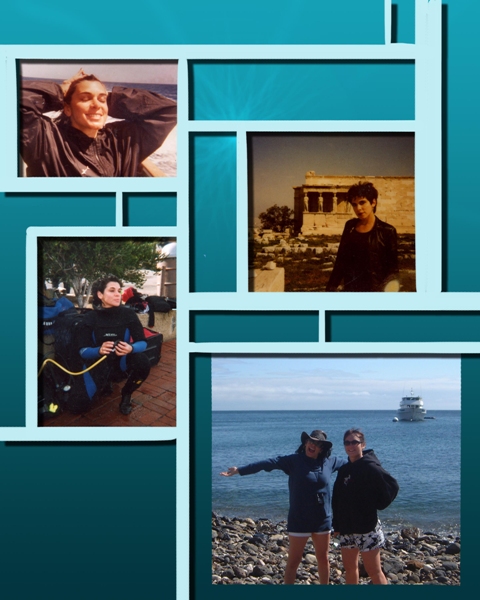 California diving -bubbles from the heart To experience the ocean as do the predators and bountiful, peaceful inhabitants is to connect with nature in a  way that brings me a peace that no other activity has ever brought. I have found fish to be surprisingly responsive toward divers, provided a little currency of frozen peas is offered. Though there will (and should )be moments where I am a little afraid ,it only adds to the elation... Laurah Grijalva, California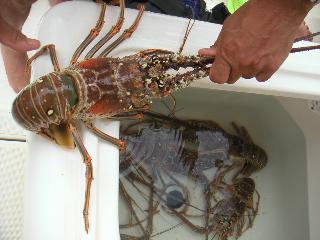 Florida lobster diving -to move there or not? Shortly after getting certified, I took a "dive vacation" to South Florida.  After 3 days there, I was hooked and returned back to  busy L.A. to quit my job, pack my bags and said goodbye to the traffic and smog.  I lived in Florida for the next 6 years... Lisette Ruggiero, Florida/California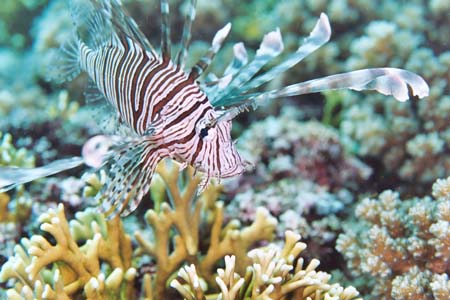 Island hopping Fiji -returning journey I was already an instructor myself, and was giving an Advanced class to my girlfriend on the trip. We had so much fun, and enjoyed it so immensely, that when a trip 2 years later that was supposed to go to Thailand fell through (tsunami anyone?) and we were re-routed to Fiji, I was not complaining. So my "once in a lifetime" trip was going to be twice... Erika Tucker, Portland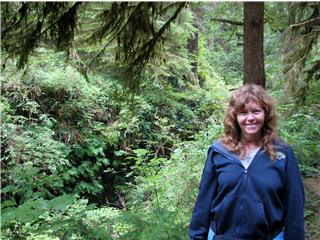 Bilikiki, Solomon Islands -unusual Xmas One of the most memorable Dive trips I've been on was aboard the Bilikiki, in the South Pacific. Spending Christmas away from home was a foreign idea for me; but spending it diving in the South Pacific with friends that had moved to different parts of the world was something I just couldn't pass up... Colleen Goodwin, California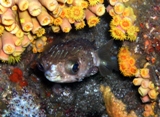 Cozumel, Mexico -tacos, tequila and more One of my favorite parts about scuba diving in Mexico, specifically Cozumel, is the lunch from the dive operation we use.  We are provided with a fresh, authentic Mexican lunch each day.   However, this love of food can also be a downturn on your vacation.   Sometimes, the native food is not necessarily something that your stomach agrees with... Hillary Drennan, California

Phi Phi Island, Thailand -after the tsunami I can actually say that I go home to Thailand. I am not really a farang. I lived there for two years in 2000 and 2001. Thai people refer to foreigners as "farang," which comes with implied prices and treatment. However, while I worked as a scuba instructor on Phi Phi Island, I was fortunate to get to know the Thai people a little better than tourists on a brief vacation... Szilvia Gogh, Hungary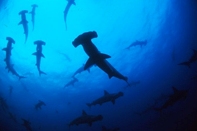 An amazing trip to Galapagos Islands During our first dive at Darwin, we dropped down to sixty feet to a ledge. We patiently waited for our dive guide to ring a bell and pointing at an approaching whale. Suddenly, the divemaster signaled again, and pointed out into the blue. We all swam as fast as we could toward a dark shadow, off in the distance. I got as close as could and saw a whale shark. I looked right into its giant eye, wondering what it might be thinking of me. Maria De Armas, Cuba.




Drink soda water in third world countries

When traveling to places where tap water is not adviced to consume, order soda waters. Regular water is easy to fake, rebottle, reseal. However, soda water is not easily "re-botteled," said Hilaire Brosio.
Fourth Element OceanPositive Bikini

Originally fourth element OceanPositive products were conceived as a result of recycled ghost nets, turned in to Econyl to use in our swimwear and rashguards. We believe looking to the future that the issues that surround the destruction of our seas go far beyond just abandoned fishing nets.

Being 'OceanPositive' spans from not just what we do in the ocean but also what we do in our everyday lives.