Report from the Women's Water Sports Weekend and Dive Day in La Jolla, California in Celebration of PADI Women's Dive Day
Szilvia Gogh, founder of Miss-Scuba™, has partnered with Gretchen M. Ashton of ScubaFit®, Isabelle "Izzy" Tihanyi and her partner and twin sister Caroline "Coco" of Surf Diva®, the annual PADI Women's Dive Day 2017, to create a celebration of the female spirit and finding excitement in life.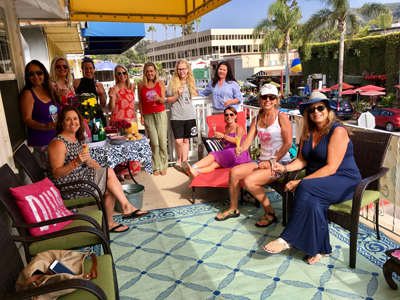 I love diving with my women friends and colleagues so I love PADI's annual Women's Dive Day. This year the 3rd annual event was on July 15 but I celebrated a whole weekend of women, adventure and friendship with Miss Scuba.
A weekend of fun and sun and surf in La Jolla was a perfect way to celebrate so many things I love about diving.
We met on Friday afternoon and got busy and wet right away with a Surfwalking session with Gretchen Ashton. Using water as resistance in the surfline we powerwalked and got to know the group.
Among the group, we had longtime friends, women who had dived and traveled together before and a mom and daughter pair. We stayed right in La Jolla at Hotel La Jolla so we had everything we wanted in walking distance all weekend long.
After Surfwalking and checking into the hotel we had a family style dinner together close by at Osteria Romantica. A few glasses of wine and travel and dive stories later we were all feeling ready to dive together the next day.
Saturday was the actual PADI Women's Dive Day. We headed down to the beach early with our gear and joined with local divers diving with Ocean Enterprises dive shop in La Jolla. Close to 100 women did dive briefing and gear set up together.
There was a great sense of community and fun, the water was warm and we looked pretty cool all walking into the water!
Miss Scuba partnered with Surf Diva Boutique in La Jolla who invited us to a private champagne reception on their adorable balcony while we shopped. Twin sisters and co-owners of Surf Diva, Coco and Izzy Tihanyi share being from Hungary with Miss Scuba owner Szilvia Gogh! That was a fun connection to celebrate.
Sunday morning we did yoga poolside. After all the activity, moving and doing the quiet and stillness felt like it set the weekend into us. Smart, creative, entrepreneurial women collaborated to make a weekend that celebrated women and diving and community!
Another great success.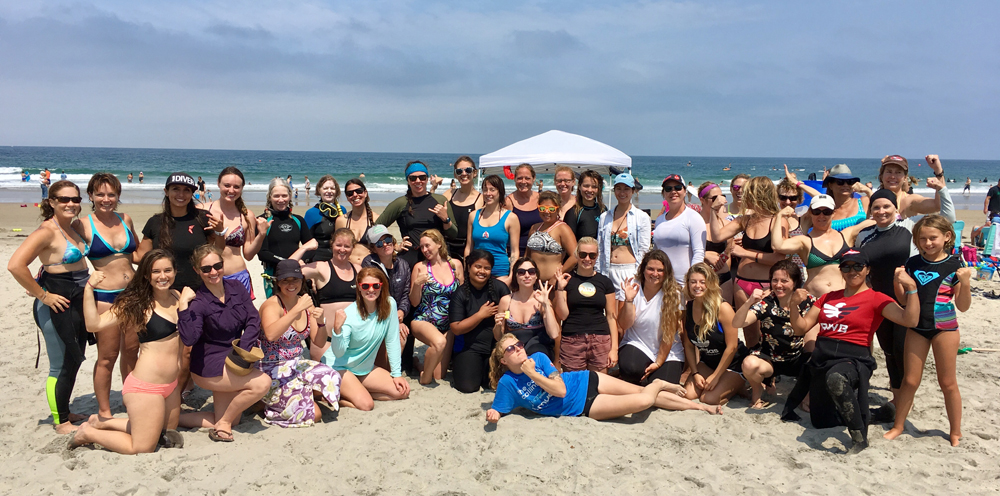 Written by Karen Praxel, California.