Why one transforms from a "Fun Diver" into a Shark Conservationist?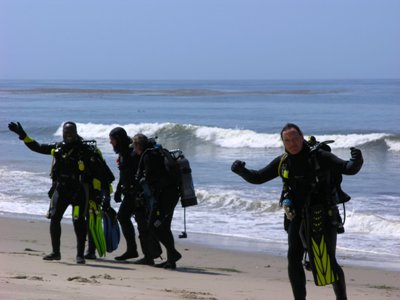 I have been fascinated with sharks ever since I got SCUBA certified.  My first experience with them was actually on a night dive at Molokini crater (Mau'i) where we had several grey reef sharks around us during the entire dive.  I can remember very clearly not being afraid as we entered the water, but having a great sense of wonder and excitement to be able to experience them in their own environment.  Since that time I have been privileged to see the magnificent great whites of Guadalupe island, the mysterious schools of hammerheads at Cocos island, snorkeling next to whale sharks near Isla Mujeres, and diving with tiger sharks in the Bahamas.  I even get very excited at seeing the small sharks that inhabit the California coastline like horn and swell sharks…any shark sighting is a thrill for me!  They always instill great wonder and admiration when I am in the water with them.

In fact, it was our mutual love of sharks that brought my wife Liz and I together, and we have been able to experience these wonderful animals together around the world.  But it was on our first trip to the Sea of Cortez that led us to become involved in shark conservation.  We traveled there specifically to see hammerhead sharks at the El Bajo pinnacle near La Paz.  But when we got there we not only did not see hammerheads, but no sharks at all.  We learned that the shark populations of the Sea of Cortez had been severely depleted by overfishing.  It made us very angry and sad to know that the place Jacques Cousteau had called the "World's Aquarium" had been so ravaged by man.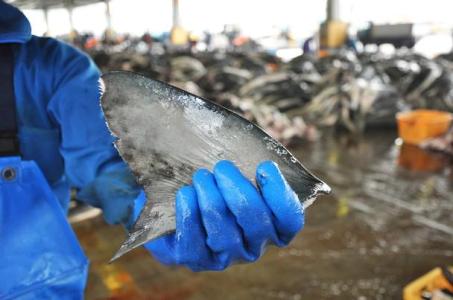 Following that trip we began finding out more about the depletion of shark species not just in the Sea of Cortez, but worldwide.  We learned about the brutal and unsustainable practice of shark finning, and how shark populations were being destroyed at the rate of 100 million sharks per year.  We knew that we could not stand by and let this environmental disaster to continue unchallenged.  We began doing public presentations about shark conservation and hosting booths at public events to inform people about what was happening to these important animals.  It was amazing to see how people responded to the information.  Even people who still feel fear with respect to these very misunderstood animals know that the decimation of their populations in our oceans is unacceptable.
In 2011, after becoming involved with the Shark Savers organization, we helped advocate for the passage of Assembly Bill 376 in the California legislature.  This bill made California the 4th state in the U.S. to institute a complete ban on the possession, sale, and trade of shark fins.  This was an incredibly rewarding accomplishment, not just because of the success of the campaign, but also to be a part of a much larger coalition of organizations successfully working towards such an important goal.  It was a hugely important step to ending the U.S.' participation in the shark fin trade.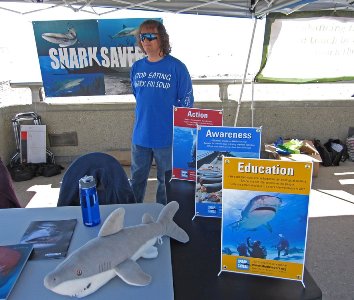 Liz and I are very proud to be volunteers for Shark Savers because it is the only major non-profit whose work solely benefits shark conservation.  Their work worldwide has had a very significant impact in shark conservation from several perspectives:  awareness and public education; the creation of shark sanctuaries and marine protected areas; legislation such as AB376 that battle the shark fin trade; and programs like Sharks Count that encourage the public to get more involved directly in shark conservation. Their partnership with Wild Aid on the Manta Ray of Hope project is also bringing much needed attention to the horrible trade in manta and mobula rays that is having a catastrophic effect on the populations of these animals in the wild.  It is very rewarding to know that individual efforts, when focused and supported through an organization like Shark Savers, can have very real and lasting impacts.
Written by Kevin Sullivan www.sharksavers.org
Want to read another story about another diver who is saving sharks? Read about DorsalFriends here