MANTA RAY HEAVEN - KONA, HAWAII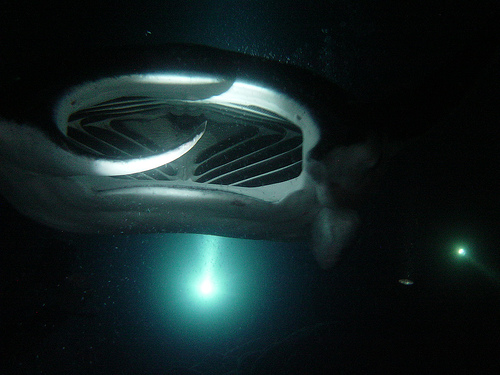 Aloha from Kona, on The Big Island of Hawaii! 
I just wanted to set the record straight about the night time Manta Ray Encounter here, which is nothing short of extraordinary.   
There are over 120 Giant Manta Rays that travel the coast of The Big Island (from 12-19 feet wide), and each evening, we never know exactly how many we will find at this feeding station, although the success ratio is about 85%. 
This dive is rated the NUMBER 1 NIGHT DIVE IN THE WORLD! 
There is no other way to observe these gentle giants as they swoop and swirl within inches  of our divers and snorkelers.   
The water temp, year round, is between 77 and 81 degrees. The depth of this dive is about 30 feet and you get to enjoy the show for about 45 minutes.   
Each evening we are treated as we watch the Manta Rays come into a beautiful cove, to feed on the plankton illuminated by our divers and snorkelers. It is like watching a graceful underwater ballet – and is the best show in town.  How do you feel during the dive?  Just imagine how you would feel if you were lying on an airplane runway and a huge 747 were taking off right above you.  Breathless!!!! 
Hope to see you soon – Mahalo, Paula
Owner, Bottom Time Hawaii
Written by Paula Kirshner, Hawaii.