COOL JAMAICA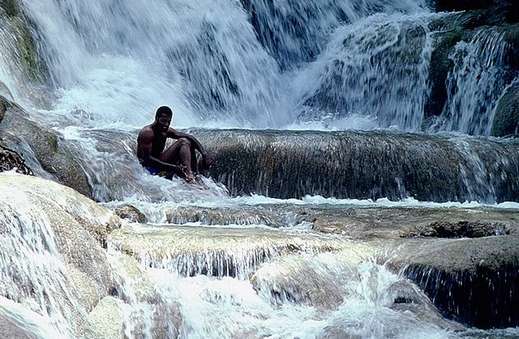 After a stressful flight, our plane softly landed at Kingston airport. Now we have to relax, dispense with stress and forget time, for it is impossible to be late for anything here –only the sun keeps to time.
Different faces and colorful bustle make up my first impression at the airport. As "out of many, one people," the country' national motto declares Jamaica's population is colorful.
Jamaica's coast is dotted by long snow-white sandy beaches. Tha water of the turquoise ocean is wonderful and at least 28 C degrees.
Offshore Jamaica diving is most popular along the island's west and north coasts. The diving is relaxed and typical coral reef residents can be observed and photographed all-year-round.
Negril, the capital of Casual is a somewhat barefooted, relaxed place. Music, naturally mainly reggae, is everywhere. There is also techno and blues, but it's mostly Bob Marley.
The picturesque Blue Mountain range is the world's most well-known coffee plantations. The place offers incredibly exciting adventures.
In Cranbrook Flower Forrest one can feel what it is like to be a bird in the huge foliage of giant trees, provided she can overcome agoraphobia and dare to venture on the Canopy Trail.
Jamaica is colorful and great. It is not merely a tropical holiday island; it represents a special culture and way of life, a place for perfect chill out while offering the joy of life.
Jamaica – respect!
Written by Krisztina Nemeth, Hungary.