Marine Life Encounters around the world
There are many great dive destinations in the world for underwater photography and marine life. Some have lots of fish, others have corals, and some places are mainly known for sharks. To make things more difficult, some locations are better at certain times of the year. How does one know if promises will be fulfilled?
Here I cover some of the most popular requests for marine life, and give a choice for where and when to best experience encounters with said marine life, and come home with some excellent underwater photos.
Whale Sharks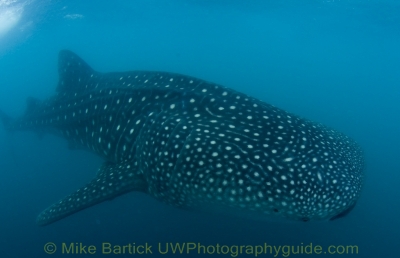 Donsol is a small town, located in the Philippines at the south of Luzon. It takes about an hour flight from Manila and 2 hours drive from the airport to get to this place. During certain times of the year, the bay of Donsol becomes the whale shark capital of the world. April is the best month to go. It's snorkeling only, but encounters are guaranteed. There's also good macro diving nearby.
Manta Rays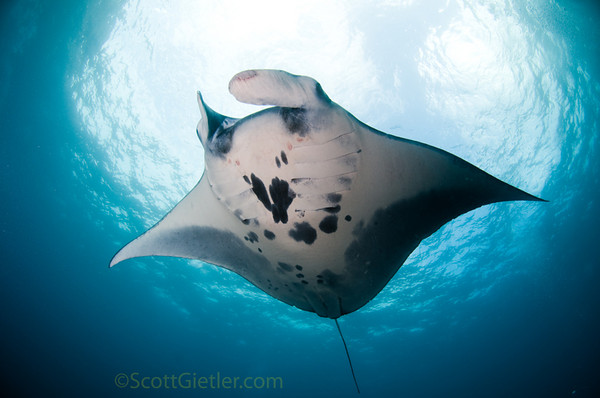 Diving Socorro is a thrilling adventure that is unforgettable. Close encounters with giant mantas will leave you breathless. These are giant manta rays, not the small ones seen at other places in the world. Socorro is 250 miles south of Cabo San Lucas, Mexico – you leave on a liveaboard from the tip of the Baja peninsula. January and February are perfect months to visit. You'll also see sharks, and if you're lucky dolphins or humpback whales.
Coral Reefs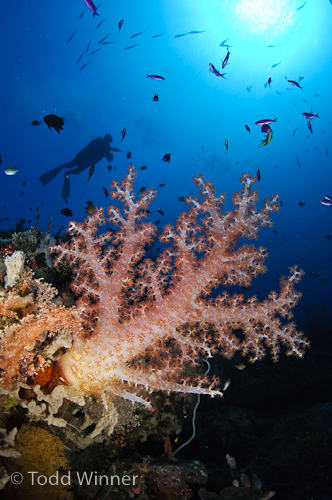 This one is tough, because there are several excellent places for coral reefs. I'm going to go with the Solomon Islands. The Solomon Islands has some of the most pristine dive sites in the world. Unspoiled because of the remote location, there are not many divers or fishermen to put pressure on the reef and fish. The Solomon islands lie just northeast of Australia.
For incredible reefs, lots of fish, and very few others divers - the Solomon Islands is the place to be. I'd go in October or November.
Small Fish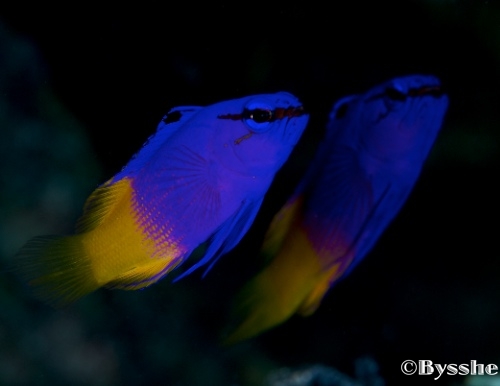 One of the finest pleasures a diver can indulge in is grabbing a small camera and following around beautiful fish underwater, trying to take their photo. Curacao, and island in the Caribbean near Bonaire, is a perfect place for such activities. A photographers dream, Curacao offers old world Dutch Caribbean architecture, wonderful island culture, wildlife and varied underwater dive sites all in one package. June is a perfect month to go.
Macro Life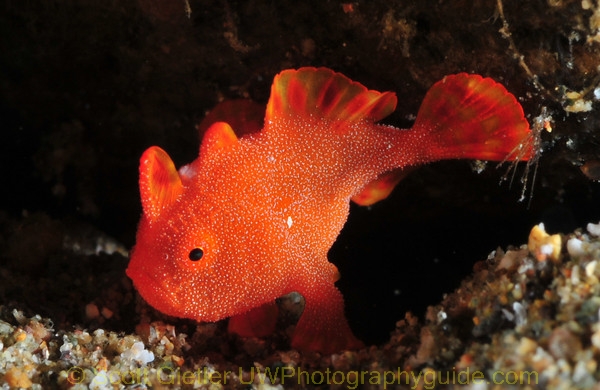 For a great combination of rich reefs, small critters and small fish, Anilao is an excellent choice. Anilao lies just a 3 hour drive south of Manila in the Philippines. If you ever get to dive Anilao, you will find incredible diversity, rich reefs, a great variety of small fish, and unexpected critters turning up around every corner. If you love underwater photography, or if you love marine life, Anilao is a dream spot. I'd visit Anilao in March or April.
Wrecks, Reef, Fish and Critters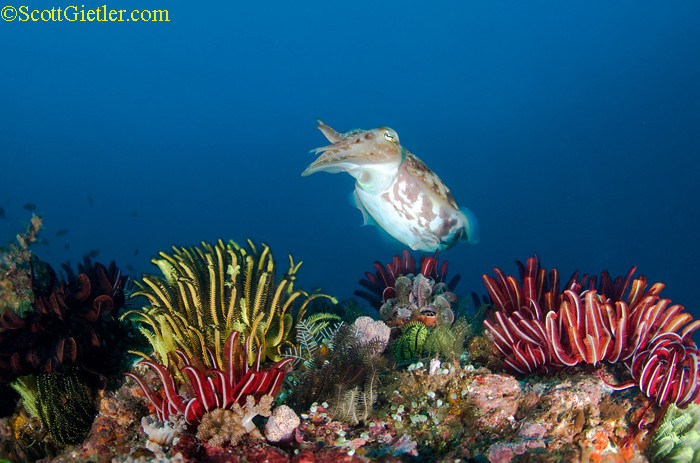 For a diversity of diving, and some great culture, Bali can't be beat. There are easily accessible wrecks, healthy coral reefs, schools of fish and rare critters. Although Bali doesn't excel in any one area, it's strong enough in all areas that you won't leave disappointed. Bali is an island in Indonesia, a relatively short flight from Singapore or Hong Kong. September through November are great months to go.
About the Author
Scott Gietler is the author of the Underwater Photography Guide. Learn more about these and other underwater photography destinations on their best dive destination page.
Written by By Scott Gietler, editor of the Underwater Photography Guide, California.