LAURAH TALKS ABOUT HER LOVE FOR DIVING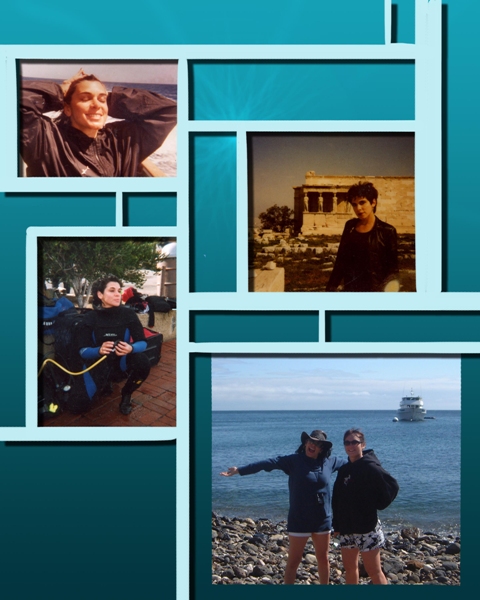 It could not be any short story that describes all the reasons scuba diving and travel are so important  in my life. My take on the subject is the following:
Travel is essential to the total human experience. It is vital that we as members of this planet observe the environments and cultures of other nations. To see in person the beauty, excitement and sometimes plight of different habitats  can only enrich our lives through observing of first hand truth. There is nothing quite like actually being there. Whether it be the mysterious  aura in the air at that first glimpse of  the pyramids or that current of electricity in the streets of Bangkok, traveling heightens  our awareness of all people and hopefully strengthens the love we have for our fellows in all places.
The diversity of land in this world offers us knowledge as well as fun and a storage of memories that last a lifetime. A great investment to any soul that appreciates adventure is a plane ticket.
I began scuba diving in 2002. My only regret is that I did not began sooner.  Scuba brought me the ultimate combination of spiritual and scientific adventure. The ocean commands my respect and humility at every turn. Despite man's plunder of its resources, it stubbornly continues forever in  its majestic character. There are moments where I float in the sea absolutely still and am overwhelmed with pure fascination of the under water world so secret and indifferent to land mammals.
To experience the ocean as do the predators and bountiful, peaceful inhabitants is to connect with nature in a  way that brings me a peace that no other activity has ever brought. I have found fish to be surprisingly responsive toward divers, provided a little currency of frozen peas is offered. Though there will (and should )be moments where I am a little afraid ,it only adds to the elation. My scuba training  is a wealth of self reliance that has served me on land.
Though my scuba experiences outside the California coast are few I can reflect on several dives  in the Great Barrier Reef of Australia. The warm colorful, somewhat calm dive was in enormous contrast to the dark ,cold and ultimately more exciting dives I enjoy here at home. Still it was magic despite the incompetent dive crew. I can only advise that no matter where one dives that they always trust their equipment and their gut.
Whatever reason one chooses to travel ,I hope they would always allow themselves that moment to experience the visited place not so much like a tourist but as an ambassador . Visit a market, a bar, a playground. Try to see people as the must-see attraction. Don't be afraid to interact with the locals. and always remember to leave a positive view in their minds of your country which ,never forget, that you represent on your travels.  What better way to encourage peace on this planet ...as  a patriot and a guest.
Written by Laurah Grijalva, California. Montage by Laurah Grijalva