AN ASCENT TO MASTER SCUBA DIVER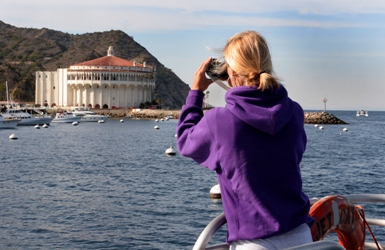 It wasn't that long ago that I was an intrepid open water student.  Being ever so gently guided by the staff at my local dive shop (LDS) as to what I should buy for the class.  In fact it was 3 years ago to the month that I walked into the dive shop and started my adventure.  Nervous and excite,d I sat down at the classroom table eagerly awaiting what was to come next.  I've wanted to learn to dive for decades.  But growing up in upstate NY, there weren't that many dive shops. In fact, to this day, I can't think of one I've seen in the state's capitol. 
Although excited, I was also  a little hesitant.  I had heard stories about DCS and on rare occasions, diver's teeth exploding during their ascents.  Yes, I know, silly but it did swirl around in my mind.  But my zeal to dive overcame any apprehensions I had about diving.
But wait, math, partial pressures, tables, pressure groups, MATH?  I thought we were going to be sticking our heads in the water with cool masks and breathing apparatuses. As it turned out the math was very easy, the tables were printed in large print and the rest was laid out in an easy to follow and learn method.
My dive buddy, whom I worked with, and I, breezed through the 2 weekends.  In fact after the last open water dive, our instructor leaned over to us and said "I have no concerns with you two going out next weekend on your own and diving."  That instilled a sense of confidence in me, especially since this came from a guy that's been diving and teaching for almost 40 years.
The next dive we did was off of a new super fast boat to Anacapa Island.  This vessel  skimmed across the water at such a rate that you had to hang on to the railings if you got up to move about the boat.  45 minutes later we were giant-striding into the water off the coast of this magnificent island.  There were cave swim throughs, giant kelp, crazy garibaldi.  For some reason they thought I was in there way and would continue to head butt me during the whole dive. It's funny how in the first 50 dives you can remember every single dive you complete. I often wonder if it will be like that when I get to number 500. 
This sealed my fate. I knew I was going to continue on in my education.  Although I really had no desire to get to Master Scuba rating at the time.  I figured I would get my advanced open water certification, maybe some other specialties and that would be it.  But it's funny how things go.  Advance Open water just allows you to touch on deep dives, and navigation.  But what if I'm in place where the reef is down to depths for which I haven't been trained?  What is this Farnsworth Banks everyone talks about and why can't I dive it if I'm not Deep Water certified?  You can all see where this is going.  Of course, back to my LDS to sign up for the Deep Diver Specialty, and then of the Navigation Specialty, because I definitely don't want to get lost at depths of 100+ feet. 
I was lucky enough to work with almost all the instructors at my LDS.  Each one has a different style and each one was great in laying out how the dives would go and reviewing the class work.  And lest we not forget, with each new specialty comes new responsibilities and really cool new toys, dive knives, cameras for underwater digital photography, new computers, regulators, masks and yes more camera gear.
Fast forward 3 years later, I've completed the prerequisite 50 dives, 5 Specialties, Rescue Diver, EFR and lo and behold I qualify for the Master Scuba Diver rating.  To be honest it really happened without me realizing.  That's truly how much fun diving and learning has been over the past 36 months.  I've taken my skills to Hawaii on numerous occasions, Indonesia and look forward to other exotic and domestic trips in the next 12 months.  All because of this small dive shop located less than 2 miles from where I worked.
Although I'm not sure if I'll go on to the professional level yet, I do know I'll continue to learn always on this amazing underwater journey.


Written by Jaroldine Aldin, California. Photo Credit: Szilvia Gogh