ADVENTURES ARRIVAL TO UTILA, HONDURAS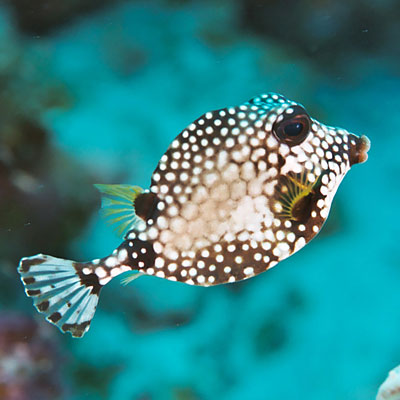 I made every arrangement ahead of time to insure there would be no nasty surprises on our trip, and yet, even after paying what I thought an EXORBITANT amount for the "Private Transfer" to insure that we would get to the island of Utila in one day, we did not. We had been assured that travel time to Le Cieba from San Pedro Sula is "two hours" and that we would make the 4pm ferry. We did not.
Upon arrival at San Pedro Sula (40 minutes late, thanks to Delta) we were subjected to no less than an hour of waiting (lines for immigration, baggage claim, customs) before meeting up with the representatives from Mayan Caribbean Tours who did not appear to know that we were trying to make the ferry. When they asked us where in Le Cieba we would like to go and we told them the 4:00 P.M. Utila Princess ferry to Utila, THEY LAUGHED AT US. Even though it was only 1:45pm and we had been told by the travel agent that the ride to LCE was 2 hours, and that we could stop anywhere along the way that we wanted, the tour representatives said that we could not make the ferry. We told them we wanted to try, and we left at top speed. Not 5 minutes later, the driver dropped off the woman who spoke English, leaving us alone with the driver WHO SPOKE NOT A WORD OF ENGLISH shaking his head and telling us we would not make it.
The drive to LCE was harrowing at best. I don't know how many people's lives were put in danger, because at some point in the first hour I had to look away. We passed EVERY car, truck, bicycle, and cart and horse on the road, driving full tilt as fast as the minivan would go, and at 4:15pm when we had still not even arrived, we conceded defeat. We still wanted to go to the ferry dock to see when the next ferry was, and a full 15 minutes later when we got there, found out that the ferry had left at 4:20pm and we had missed it by 10 minutes.
We had to find someone who worked at the Galaxy ticket booth (the ferry to Roatan) that spoke English to translate for us as we told the driver, no, we did NOT want to go to whatever hotel he wanted to take us to, but that we had found one in our guide book that we wanted. They refused to take us there, saying they had not heard of it and as the guidebook gave no address, we had to pick out an alternate. The driver, still pushing his choice of hotel for us, reluctantly took us to the 2nd hotel specified, but only after stopping twice to ask for directions. Upon arrival, my friend went to see if a room was available, and the driver ran in, we can only assume to try to make some sort of deal for himself with the desk staff for having brought us there.
The hotel we ended up at was called Gran Hotel Paris. According to a sign on the wall in the bathroom, they had a website, but it is not longer working. That's sort of a metaphor for the hotel... used to be grand, but now it's just Gran..... lol... at least it was better than I expected. After 3 rounds of $2 local beers, the pool even looked inviting enough so we jumped in and did some laps while bats swooped down and ate the bugs out of the air around our heads. Ok, so that sounds kinda dangerous. So we had a couple more beers and went to bed by the deafening sounds of the air conditioner... well, at least it was cool... actually, it was freezing, as we forgot to turn it down and the porter who helped with our bags had turned it way down so it would cool the room faster (?) and it was still set at 60.
We shivered through the night, and while my friend, dive buddy and travel companion, Laura, went for a walk and got breakfast in the morning, I huddled under the covers until noon, since nothing about the mainland of Honduras was of interest to me, and the morning ferry had been cancelled so we were stuck there till 4pm, missing the ENTIRE day of diving. So I wander down to the bar in search of food around 12:30. Laura is at the bar journaling. We order some lunch and Barenas (the local beer really is pretty good) and then check out at 1pm and stay in the bar until 3pm when we get a taxi to the ferry.
There's a line at the ticket window all the way out to the street, so I have Laura sit with our bags and I wait in line. The line that never moves. 4pm comes and goes, and I'm still waiting to buy tickets. Now we know why the 4pm ferry doesn't actually leave until 4:20. In the meantime, I'm being chatted up by a nice looking, young Irish backpacker who's meeting up with his "mates" on Utila and says we should check out the "bar in the bush" on Friday night. On a side note, we did try to find this bar, but never did.
By the time we get on the ferry, all the seats are taken, and the cabin smells like excrement, sweat and bug spray, so we make our way through to the back deck where all the seats are already taken, so we stake out some floor at the very back near the railing. On our way out the door, some older fellow muttered that we can go outside if we want, but "it's a wet t-shirt contest out there"..... uh, ok.... so I put my phone and passport in a the little 1 qt. plastic bag I had for my 3oz liquids (per security regulations for flying these days) and put my carry-on in my lap. We finally pull away around 4:25, and as soon as we're out of the breakwater, the first wave hits us. We are SOAKING wet. And we still have nearly 2 hours to go. The guy wasn't kidding. Or exaggerating.
I pass the time watching droplets of water falling from the tips of my fingers onto my bag that I have no way of protecting... thinking of all the things inside getting ruined because not even the width of my body can protect it.... while the ship dips and rolls threatening to topple because it's holding twice the recommended capacity because the other ferry is out of commission. The Norwegian girl beside me keeps falling on me when she tries to stand up, and once, she falls so hard, we're certain that if I hadn't been there, she would have gone overboard.
We finally arrive in Utila, and then everyone from the ferry piles out onto the dock. The dock that is only 5 feet wide at best, and crowded with all the townspeople who have come out to meet passengers. We see our driver, Hector, who we will come to know and love over the next week or so, holding up a sign with the name of our hotel on it. We greet him and he stands with us ready to take our bags when they come out of the ferry. And then they start taking the baggage out of the hold. Where does it go? Right where all of us (50? 200? I can't tell) are standing. It's so scary we have to start laughing. We are hysterical.
They pull out oversized backpacks that all the European travelers use, and start tossing them over our heads as each one is identified. They are calling out baggage tag numbers in Spanish and one of the Europeans is translating into English for the rest of us as he helps them pass the backpacks to their owners. The pile of bags at our feet is flowing over. A small portmanteau nearly topples into the ocean, between the bag pile and the boat, but we grab it and toss it towards the crowd. The crowd swallows it up. I don't know if it's owner ever gets it. Near the end of this unbelievable event, I see my camera case. I scream, "MINE!" before he can hoist it over his head and throw it into the crowd. He passes it to me, and someone nearby comments, "ah, camera equipment". I put my case between my legs and keep an eye out for the rest of our luggage.
I swear it is dead last despite the fact we were nearly the last two people on board the ferry. But we finally get it and thread our way through the thinning crowd to Hector's pickup, toss the bags in back, and.... climb on top of them to ride to the hotel. It's only 5 or so minutes away, but we come very close to hitting a half dozen people on either side of the very thin road. There's much honking of the horn, but I think in Utila that is just to let people know that you're coming up behind them.
We arrive at the hotel and go into the office to check in (we are still DRIPPING wet at this point) and the a/c in the office is freezing. Our bags are delivered to our room, and we are told to report to the restaurant to get acquainted with the procedures there. We follow Hector to the room, get our key, change into dry clothes and go to dinner. We sit at the empty end of a long table (there are no completely empty tables) and two older Italian gentlemen come over to greet us. They seem to know who we are, and explain how the dinner/breakfast package works and offer us a complimentary welcome cocktail. Laura orders a margarita, a piña colada for me. We finally start to relax, when a tiny black cat walks over on the railing behind Laura and taps her on the shoulder.
Over the week we came to befriend the little cats that ran the restaurant (I almost put "that ran around the restaurant" but no, they actually ran the place) and we even named them. The tiny black one we called Shadow - because he was always behind you, or hiding in a dark corner because he was afraid of Creaky... so called because his meow sounds like a creaky old door opening. They were expert beggars and ended up eating half our dinners most nights (partly because they gave us too much food, and partly because we couldn't resist their plaintive little mews). That first night Shadow got more chicken curry then he probably needed, but he was adorable - and quite insistent - as witnessed by his tendency to tap you on the shoulder while you were eating.
The next morning, Hector picked us up at 7:45am and took us to the Utila Dive Center or UDC. It seemed nice enough, there were a ton of people around, mostly students, as we had picked the shop that ran the most extensive dive training program in Central America. People come from all over the world to learn to dive here. So we found our boat, loaded our gear and went for our first dive. I hadn't dove with my big camera since September of 2005, and I never really was terribly graceful with it. That coupled with the fact that 89 degree Caribbean water had seduced me into once again diving in a bikini, made me regret my decision for weeks (months?) to come.
I was nearing the end of my first dive - everything worked, it was beautiful and then I lost my balance and smacked my knee right into a giant fire coral. I hit so hard, I not only got the dose of poison ivy type stinging cells, but I broke the skin and got an impression in my upper knee in the shape of the coral itself. I call it my reef stamp. It's been two weeks now, and the scabs have since healed, but other than that it looks as fresh and irritated as the day I got it.
Dive number two was a repeat performance. Only on the OTHER knee.

Dive three got my arm.

Dive four.... well, you get the picture (and there were 12 in all), culminating in the night dive on our second to last day. I had (like a dumbass) put my camera in the housing incorrectly, so I couldn't turn it on. It hung like an anvil around my neck the whole dive, while I attempted to get a shot or two on my backup digital camera (quite surprisingly, I did get a couple decent shots!) When we were ascending to the surface at the end of the dive I suddenly got a sharp pain around my left ankle, like something bit me. We got back to the doc, and I checked my ankle, and there was no blood, but it hurt like hell. I went into the light and noticed the area starting to swell up and was all red. It was really all I could do not to start crying the pain was so intense, and it seemed to calm down momentarily when Laura put some cortisone cream on it. We didn't find out until the next day what had happened.
On our last dive, we were ascending from a beautiful sea mount and spotted tiny jellyfish (about 6 inches wide) floating at around in 10 feet of water. O.M.G. THAT's what had happened. I must have gotten a jellyfish wrapped around my ankle on ascent! I felt vindicated that I wasn't such a wuss that I was near tears when It was actually one of the most painful things that can happen on a dive (aside from perhaps a shark bite - very rare, or a moray eel - only happens if you are super stupid).
Some of my photos came out pretty well, I've put 25% of them up on my website, because while the reefs are beautiful and healthy, there's really not that many fish and I ended up snapping the same little fish over and over just because it was cute.
Written by Erika Tucker, Portland. Photo Credit: Erika Tucker